Where do you call home?
I grew up in Boston, but would call home wherever I can have a long meal with loved ones.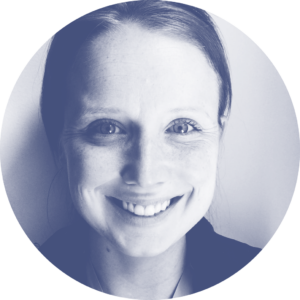 What's your specialty or area of expertise?
I am an obstetrician gynecologist specializing in complex family planning.
What first inspired you to become a doctor?
I was first inspired to be a doctor when my mom was sick when I was younger. I wanted to be able to understand what was happening and how to make things better. I am so happy my job is about demystification and autonomy.
What advice do you have for medical students and residents wanting to incorporate advocacy into their day-to-day?
There is not just capital A "Advocacy" – there are "advocacies." It is the things you would think of: traveling to Capitol, writing op-eds, and lobbying in your free time, but it is also taking the time to correct the team's use of a patient's preferred pronouns or having your research project directed by patients. One of the most humbling goals for medicine is facing its flawed history; you get to shape a future of medicine that is different, even (or especially) in the small gestures of every day.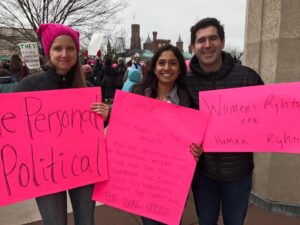 What current policy issue especially motivates you to be an advocate?
My pre-medical training and interests have been in intimate partner violence, so I am motivated to promote awareness and policy change around reproductive coercion. However, embedded in this issue, and in all of reproductive health, is the urgent policy issue of elevating the most historically marginalized and allowing policy agenda to be set by those who have been overlooked.
How have the events of the past year shaped how you view being a physician advocate?
This year has been a series of new challenges, lessons in adaptation, and a reminder of what has long been the case: some are disproportionately affected by hardship. Advocacy this year means echoing messages we should already know, but perhaps are now more clear.
What is bringing you joy these days?
Medical training often brings you to new cities which means many dear friends live in communities past. My joy during these strange times: the norms of video conferencing means more connections with distant loved ones. Also, my neighborhood pear tree is magical!