Parker, OB-GYN with 22 years of experience, travels the South providing abortions in areas with limited access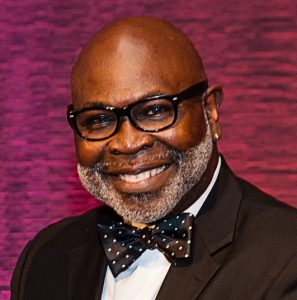 NEW YORK—Physicians for Reproductive Health (Physicians), the doctor-led national advocacy group, announced Dr. Willie Parker's new role as the organization's new board chair, effective immediately. A nationally renowned spokesperson and advocate for women and reproductive justice, Dr. Parker will grow and strengthen Physicians' leadership in ensuring access to reproductive health care on behalf of doctors, women, advocates, and concerned supporters.
Dr. Parker, an obstetrician-gynecologist with more than two decades of experience, has become a widely recognized and respected advocate for his work providing abortion care throughout the South. He was featured in the documentary 'TRAPPED,' which addresses Targeted Regulation of Abortion Providers (TRAP) laws and their impact on access to abortions in Southern states. Dr. Parker's recent work and writing has also been highlighted in the New York Times, Los Angeles Times, Esquire, Cosmopolitan, and Ebony, among other publications.
"I am truly honored for the opportunity to lead this group of physicians who share a profound commitment to providing women with dignified, compassionate, and medically appropriate reproductive health care," said Dr. Parker.  "Although the Supreme Court's recent ruling overturning restrictive abortion laws in Texas was a major victory, it was just one small step toward protecting abortion access across the country. I look forward to working with Physicians for Reproductive Health to continue to fight for change, reduce barriers and stigma, and expand access to reproductive health care."
A longtime Physicians member, Dr. Parker began his advocacy work in 2008 as a fellow with Physicians' Leadership Training Academy, a program that prepares physicians across the country to become lifelong leaders in reproductive health advocacy. He is the first Academy Fellow to become Physicians' board chair.
"Dr. Parker has established himself as a national leader in reproductive health and a passionate advocate for abortion rights," said Jodi Magee, president of Physicians. "We are so proud to have Dr. Parker as our new chair and excited for the progress Physicians will continue to make under his leadership. The expertise of abortion providers is desperately needed in the on-going debate around reproductive health care, and Dr. Parker's leadership will play a pivotal role in the fight to increase women's access to their legal right to reproductive health care. I, along with our partners throughout the Physicians for Reproductive Health network, look forward to working with him in his new role."
As board chair, Dr. Parker will continue the work of immediate past chair Dr. Nancy Stanwood to expand Physicians' presence in the media and further strengthen Physicians' advocacy and education programs. In addition, he will serve as a national spokesperson for Physicians, making reaching and engaging new audiences a major focus of his work.
For more information or to schedule interviews with Dr. Parker, please contact Elliot Levy at elliot.levy@berlinrosen.com or 202-800-7409.