Voices of Courage is excited to present This is Life, a new illustrated series by artist Magnolia Porter bringing your stories about reproductive health care to life. Submit your stories now for your chance to be illustrated!
—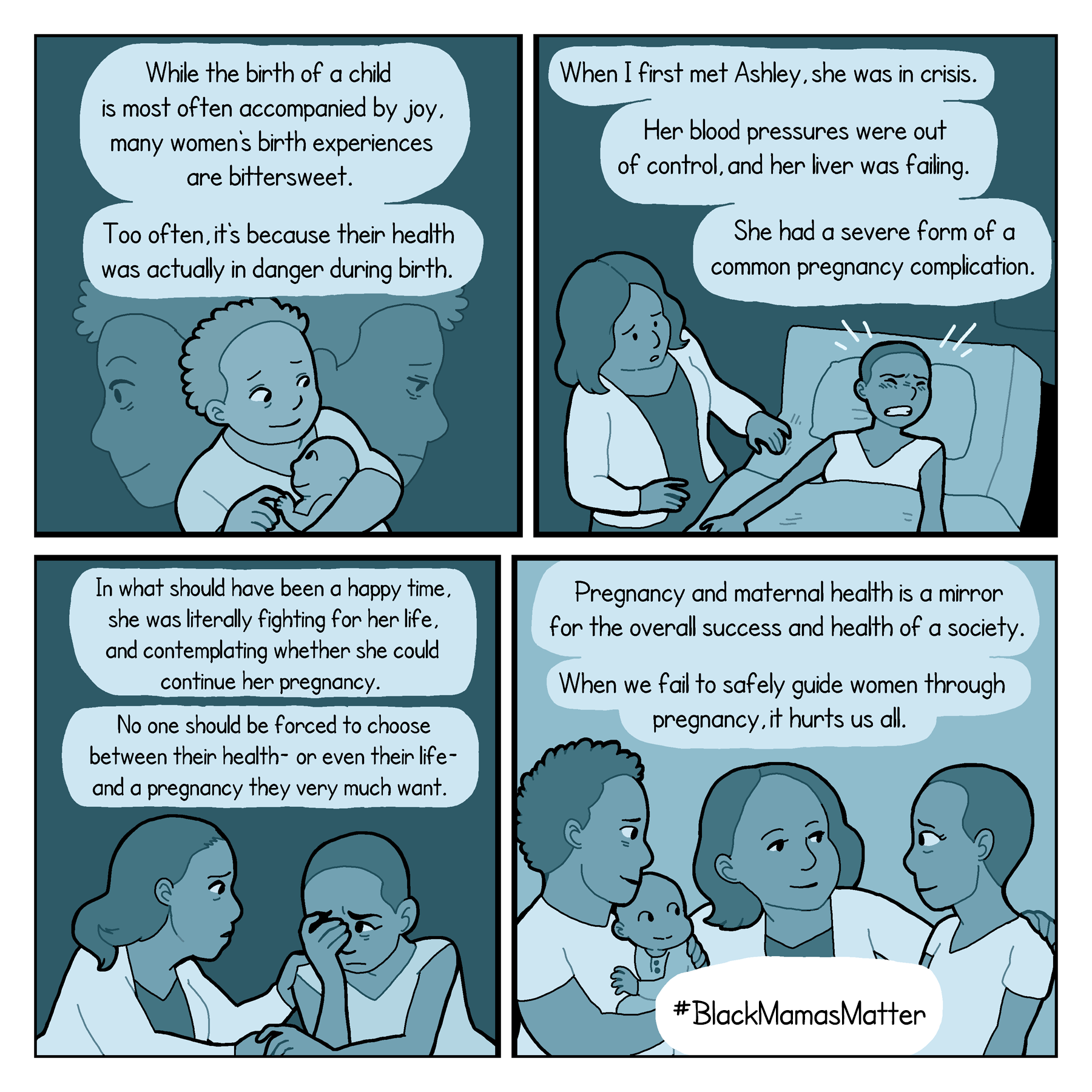 We often romanticize what childbirth means in a woman's life in our society. While the birth of child is most often accompanied by joy, many women's birth experiences are bittersweet—a nuanced mix of joy and distress. Sometimes this means their experience wasn't what they wanted or expected, but too often it's because their health was actually in danger during birth.
I first met Ashley (name changed), she was in crisis; her blood pressures were out of control and her liver was failing. She was diagnosed with a severe form of a common pregnancy complication and still very early in her pregnancy. In what should have been one of the happiest times in her life, she was literally fighting for her life and contemplating whether she could continue her pregnancy a few more days, to improve the chance of her child surviving.
This illustrates why maternal health is so important to me as a provider—no one should be forced to choose between their life and health, and continuing a pregnancy they very much want. Pregnancy and maternal health is a mirror for the overall success and health of a society, and lays the foundation for the health of subsequent generations. When we fail to safely guide women through pregnancy and childbirth, it hurts us all.