Amplifying the Provider Voice: August's Must-Reads
Mic: Sen. Kamala Harris introduces bill to fight black maternal health disparities. Here's what to know.
Dr. Aisha Wagner spoke with Mic about California Senator Kamala Harris's new bill aimed at reducing racial disparities in maternal mortality.
The Advocate: Breast-Feeding in Public Is an LGBTQ Issue, So Let's Make it Easier
In an op-ed published in The Advocate, Dr. Terez Yonan explained why California's Assembly Bill 2785 will protect LGBTQIA nursing parents.
Bangor Daily News: Reaffirm abortion rights
Dr. Julia McDonald wrote a letter to the editor in the Bangor Daily News about protecting Roe and rejecting Brett Kavanaugh's nomination to the Supreme Court.
Keep Calling Your Senators: #StopKavanaugh
Brett Kavanaugh's Supreme Court confirmation hearings begin next week. That means your senators need to hear from you directly about why you oppose Kavanaugh and the threat he poses to your fundamental rights. Senate offices are tallying both support and opposition to his nomination, so every call counts!
Meet Our Advocates: Dr. Megan Evans
For our ongoing Meet Our Advocates series, we interviewed Dr. Megan Evans, member of our Board of Directors and ob/gyn in Boston. In her Q&A, she talks about the power of contraception, a patient crossing state lines in desperate need of abortion care, and working as a Title X provider under political threat.
Wear Your Support: 1973 x PRH
We partnered with Sophie Ratner Jewelry on a special "1973" necklace to celebrate the historic Roe v. Wade decision and reproductive freedom. When you buy one of three designs – silver, gold, or diamond – 30 percent of the proceeds will directly benefit Physicians for Reproductive Health.
Check out the 1973 x PRH necklaces >> 

Staff Spotlight: Libby Benedict
Libby Helen Getz Benedict has been a dedicated member of the Physicians staff for more than a decade. She joined as California Projects Director in 2007 and became Director of the Leadership Training Academy in 2009. She's proud to have shepherded nine cohorts of physician-advocates and is excited to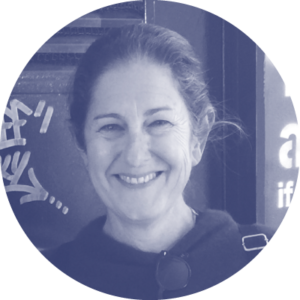 work with the 10th, the Class of 2019.
A native San Franciscan (with two fifth-generation grandchildren), she is a long-time community activist and organizer focusing on neighborhood planning/development and parks preservation. Libby received a Master in Public Administration from Golden Gate University and a Bachelor of Arts in Sociology, with a minor in criminology, from the University of California, Los Angeles. She is also a graduate of the Women's Policy Institute, an advocacy and leadership initiative of the Women's Foundation of California. She currently serves as the inaugural Advisory Board Chair for Training in Early Abortion for Comprehensive Healthcare (TEACH).
In her spare time, Libby reads fiction, enjoys rosé, dreams of Paris, and makes Sunday night dinner for four generations of her family. She loves taking long, meandering walks through San Francisco with her trusty sidekick, the beauteous yellow lab Stella, and her intern, Mike, whom she's been married to for 40 years this December.
Fundraise YOUR Way This Fall
Repro Health Raisers is our DIY fundraising campaign where you can turn your hobbies, passions, or a special event — such as a birthday, sporting event, or wedding — into valuable support for our work. It's easy to join, personalize your fundraising page, and then share and inspire your network of friends and family to give.
Join the Repro Health Raisers today >>
What We Can Learn from Birthright: A War Story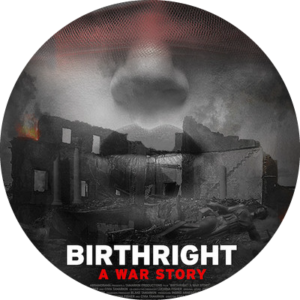 The powerful documentary film Birthright: A War Story examines the war on women's access to reproductive health care in the U.S., and is essential viewing for how a shift in the balance of the Supreme Court could further erode patient care.
Join their newsletter for more information about the film, advocacy actions, and resources.