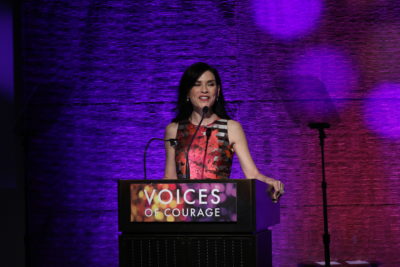 We were thrilled to celebrate the dedicated work and bravery of abortion providers last night at our annual Voices of
Courage gala, where we were joined by 400 of our closest friends, supporters, and partners. To celebrate our 25th anniversary, benefit host Julianna Margulies took to the stage to help us honor Dr. Philip Darney, Dr. Yashica Robinson, and all of the extraordinary doctors with whom we are fortunate to work every day.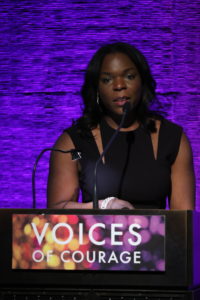 Dr. Robinson received the George Tiller, MD Award for outstanding courage in hostile and challenging environments due to her persistence and resistance as the owner and founder of Alabama's Women's Wellness Center, one of three remaining independent abortion clinics in the state.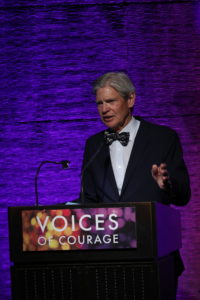 Dr. Darney was honored with the William K. Rashbaum, MD Award for lifetime achievement. Over the course of his career, Dr. Darney served at the Centers for Disease Control, was a Resident and Assistant Professor at Brigham and Women's Hospital, and consulted with USAID, governments, and NGOs around the world on public health.
In addition to presenting our 2017 Provider Awards, last night we heard stories from abortion providers, politicians, and celebrity supporters on why access to comprehensive and compassionate reproductive health care matters. Watch and share our Voices of Courage video.
You can check out photos from last night's event, and show your support for Physicians for Reproductive Health's Voices of Courage benefit by donating here.
*All photos courtesy of DougGoodman.com for Physicians for Reproductive Health. Video courtesy of 590films.