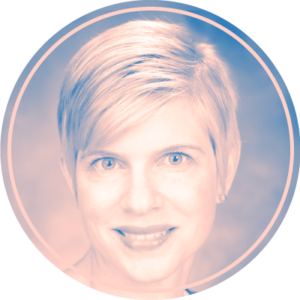 Where are you from?
I live in Columbus, Ohio (GO BUCKS!!!) currently, and have had the fortune to live in many places across the country during my life so far, including many formative years in Iowa.
What's your specialty or area of expertise?
I am an adolescent medicine pediatric specialist, and female adolescent/young adult reproductive health is my niche area of expertise.
What first inspired you to become a doctor?
Honestly, I loved teaching, I liked science, and I wanted a career where I directly helped people. So, medicine made good sense. I have never regretted the decision.
I am fortunate to love my job. I love working with adolescents and young adults, I love teaching, I like being an academic, and I love working to improve access to quality reproductive health care services.
What story about one of your patients most sticks with you?
One of my aolescent patients wanted an IUD. The first time she had asked a doctor for one, she was refused because of her age and because she hadn't had a baby, and was started on a birth control pill. She ended up having a pulmonary embolism while on the pill, and it was very serious. She came to me afterward, again asking for an IUD.
This story illustrates to me the potentially dreadful impact of misinformation among health care providers, and how important it is for us to educate our colleagues.
What current policy issue especially motivates you to be an advocate?
I am most concerned about potential insurance restrictions on women's access to contraceptives, as well as restrictions on abortion. I work and live in Ohio, and we have seen many legal challenges to a woman's right to abortion over the last several years.
Who is your social justice hero?
Harriet Tubman, all the way.