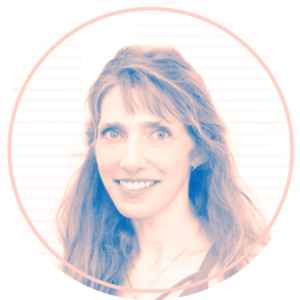 What are your pronouns? 
she/her/hers
Where are you from?
I grew up in south Louisiana but have called Dallas my home for almost 15 years.
What's your specialty or area of expertise?
I am a psychiatrist with sub-specialty training in consult-liaison psychiatry. My daily clinical duties involve providing psychiatric consults within the emergency room and medical/surgical wards of the hospital.
What first inspired you to become a doctor?
As an only child of two basic scientists, I was inculcated with a great respect and appreciation for how science provides so many of the answers to the curious questions we have about our natural and material universe. While I was a double science major in college, I found the limited social experience of many basic scientists wanting. Medicine, being an applied science with obvious relational context, was a perfect fit.
What story about one of your patients most sticks with you?
A few years ago, I treated a patient with chronic schizophrenia and poorly controlled diabetes. He was non-adherent with all of his medication, not just his psychiatric medication, and so one summer, he developed gangrene of one of his legs to the point that maggots had infested the wound. When he came to the hospital due to leg pain, the surgery service recommended amputation. Given his uninsured status, this would practically mean that he would be discharged from the hospital in a wheelchair (as he did not have the funding for physical therapy or means to obtain a prosthesis). The patient refused surgery, but because he was in a state of psychosis (e.g., saying things like he had watermelons growing out of his head), the surgical staff did not feel that he was competent to make that decision. As his psychiatrist in the hospital, I talked with him over the course of several days and came to learn that what he feared most regarding a surgical amputation was that impaired mobility on the streets would make him vulnerable to being taken advantage of and that he would no longer be able to 'make it' on the streets—a way of life and survival that he had cultivated for some 20 years.
An ethics committee meeting was convened to determine this man's treatment plan. Though much of the committee came into the meeting with the belief that amputation as standard-of-care should be offered to this man as most "just," I argued to the committee that we should respect his autonomy nonetheless. While he was psychotic, his thought disorganization and delusional ideas did not factor into his care refusal regarding amputation specifically. In addition, his history of refusing various public services and non-adherence to recommended medications suggested that he held values favoring independence over paternalistic and prescriptive solutions. After making these arguments to the committee, the committee voted almost unanimously to allow the patient to refuse surgery. Following a few weeks of IV antibiotics, he left the hospital walking! Because of severe and stigmatizing mental illness, this patient had no voice. This scenario underscored how I could leverage my clinical skill set and position to be a spokesperson for those who have no ability to advocate for themselves.
What current policy issue especially motivates you to be an advocate?
Ensuring women's access to contraceptive choice and abortion. I currently am battling metastatic breast cancer. Earlier in my cancer journey, I became pregnant in spite of using barrier contraception. My oncologist recommended that I have an abortion so as not to jeopardize the chemotherapy that I so desperately needed. Even as a well-connected physician and member of "privileged" society, I endured hardships in accessing my own abortion. Unfortunately, the clinic where I had my abortion shut down due to a Texas restriction requiring abortion clinics to meet ambulatory surgical center standards (a restriction later deemed unconstitutional by the Supreme Court). I have two young daughters (ages nine and three), and I never want their health care dictated by politics over science. My daughters, as minors, have no voice in shaping what will be the health care of their future. As their mother, it is my responsibility to fight for their future reproductive freedom.
Who is your social justice hero?
Dr. Willie Parker. He gets kudos for his bravery in being an abortion provider in some of the most hostile anti-choice and neediest places of the Deep South, but more than that, I so admire how absolutely unabashed he is about his Christian faith. As an evangelical Christian my own self, I have learned from his example that my advocacy for contraceptive choice and abortion is entirely copacetic with my faith AND I can boldly proclaim it!