What are your pronouns?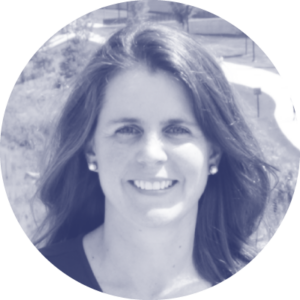 She/her/hers
Where are you from?
I did my growing up in a small town in Massachusetts, and all of my schooling at Yale. Over the past 25 years, I have spent more than a quarter of my time in Tanzania, Kenya, and Malawi, so east Africa is also a part of my home.  Now I live in Columbus, Ohio.
What's your specialty or area of expertise?
In addition to being a doctor, I am an epidemiologist. I study sensitive or stigmatized subjects, using multidisciplinary methods to understand how to improve access to contraception and abortion, prevent unwanted pregnancy and sexually transmitted diseases, and reduce stigma about sexual and reproductive health topics.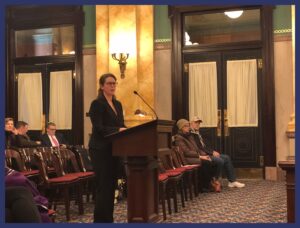 What first inspired you to become a doctor?
I have always been so curious about understanding what underlies the problems I see around me. I  wanted to become a doctor so that I could understand more, and so that I could be part of explaining what I have learned to others.
What current policy issue especially motivates you to be an advocate?
I am motivated to ensure that everyone who needs abortion and contraception care can have it. We see huge inequities in access to care in Ohio and all over the country, so I do research to understand how the disparities are operationalized and what can be done to reduce them.   

How do you practice self-care?
I have a house full of teenagers, and my spouse and I have a great deal of fun with our family. We run, hike, bike, do puzzles, watch movies, and talk for hours at the dinner table. 

Who is your social justice hero?
There are so many! Today I am thinking about Ta-Nehisi Coates. His scholarship is brilliant, powerfully written, and movingly narrated.