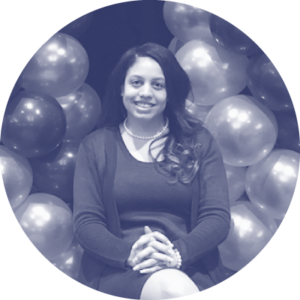 What are your gender pronouns?
She/her/hers
Where are you from?
I am from Elmont, NY.
What's your specialty or area of expertise?
I'm currently a hospitalist in obstetrics/gynecology.
What first inspired you to become a doctor?
I was first inspired to be a doctor at a very young age, likely five or six. I've always wanted to help people and make sure they felt better. I didn't like to see my family sick or injured. I would play dress up, wear toy stethoscopes with a white shirt and put bandages on people. I found it satisfying when they said "Thank you doctor," and we both smiled. I feel that same sense of pride when my patients smile after seeing their babies for the first time or feel better after I've treated an ailment. I'm grateful for the privilege to live out my dreams.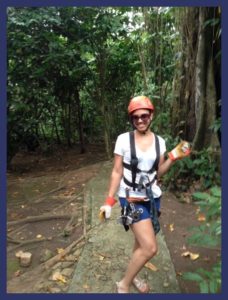 What current policy issue especially motivates you to be an advocate?
In addition to everything going on in Congress today, I'm most concerned about the fear women of color experience when they come to a hospital. Whether it's for the happiest or scariest time of their lives, women deserve respect, time and attention to detail.  As I have gained experience in medicine, I realize how vital it is for women of color to have women of color taking care of them. It astonishes me, the facial expressions I receive when I walk into the room and tell the families I will be their provider. It's a mix between amazement, joy and relief. I want to be the best physician I can be to women and now I have the opportunity to continue to fight for them in another way.
How do you practice self-care?
Self-care has been my 2019 priority. I have found a love for cycling, spa days, and practicing the word "no." I look forward to my days off and not feeling guilty for not filling my every waking moment with hospital work, school work, or house work.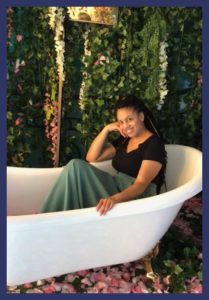 Who is your social justice hero?
I don't have one social justice hero. I'm inspired by doctors who will go the extra mile for their patients, don't allow the job to overwhelm them, and have a genuine love for their careers. I'm eternally grateful for attendings who have poured into and encouraged me to see my patients as more than diagnoses and insurance statuses. I hope to become a social justice hero for my residents and change the climate for fair reproductive care.