Where do you call home?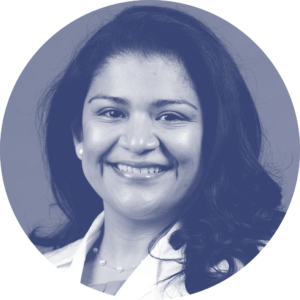 I currently call the great city of New York home. However, I was born in Nicaragua and immigrated to the United States when I was five-years-old. I lived in Miami until I came to NYC for medical school and continued training here. Miami will always be my hometown.
What's your specialty or area of expertise?
I'm a family medicine physician working in reproductive health.
What first inspired you to become a doctor?
I was inspired to become a physician by my uncle. He worked with Doctors Without Borders and dedicated his career to treating marginalized populations. He worked tirelessly to establish a clinic on the coast of Nicaragua treating the indigenous population. Seeing how much he loved working with his patients and improving the quality of life of those often forgotten made me fall in love with medicine.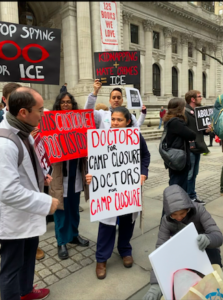 What advice do you have for medical students and residents wanting to incorporate advocacy into their day-to-day?
It's easy to feel overwhelmed with the demands of our schedules and feel like we are not doing enough to advocate for the social issues we feel passionate about, but I'm a strong believer in a little goes a long way, so start off with small changes that make a difference. Not everything has to be a grand gesture to feel like you are making an impact. Seek out organizations that align with your passions, social justice goals, and philosophies, and find ways to get involved and help in whatever ways you can, large or small.
What current policy issue especially motivates you to be an advocate?
I'm extremely galvanized by any policy looking to make it more difficult for individuals to seek safe and necessary reproductive care. It is vital that we work to create an environment to ensure that everyone is respected, and their human rights are protected which includes access to proper medical care for everyone.
How have the events of the past year shaped how you view being a physician advocate?
It's hard not to be affected by all the events of the last year. Between putting kids in cages and the killing of unarmed Black and Brown people, amongst many other terrible events, I've realized that there is no room to be comfortable and sit back. There is always work to be done and as physicians we have a unique platform in which to advocate.
What is bringing you joy these days?
I try to Facetime with my family as often as I can. Seeing my niece and nephew and talking with them always brings me joy. I thrive being outside, so I always try to get some outdoor time whether it's running in Central Park or playing in a local game of basketball or soccer. In addition to enjoying a great TV show, I am an avid sports fan and watch NBA and WBNA games, as well as listening to classical music with a little bit of 90's hip hop.