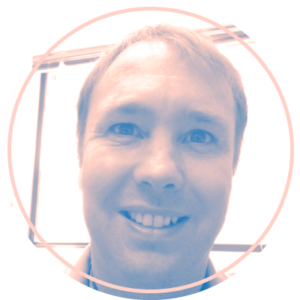 What are your gender pronouns?
He/him/his
Where are you from?
I grew up in Kalamazoo, Michigan with both my parents and my younger sister. After college, I moved around quite a bit for school and training. I first moved to Virginia and then New York City, Atlanta, and now Arizona. Even in Arizona, I have moved around a bit. My first job as a physician was in Northern Arizona on the Navajo Nation. I now live in Tucson and work with the Tohono O'odham Nation.
What's your specialty or area of expertise?
I am a general pediatrician.
What first inspired you to become a doctor?
I don't think there is any one thing that inspired me rather a combination of my life story and its many influences.  My mother was a doctor and I always was drawn to her office and her colleagues.  I do remember one time early in college when I had the opportunity to see her with her patients when I was shadowing at a free clinic.  Seeing her "work her magic" was definitely a source of pride for me in the profession.  I am innately curious, love science, and love teaching, and medicine allows me to indulge in all three while serving our community – in my case, the amazing people of the Tohono O'odham and Navajo Nations.
What story about one of your patients most sticks with you?
I will never forget the first transgender patient I had the privilege of helping receive hormones. He was living in a small conservative community where there were no options for treatment other than traveling 150 miles to San Francisco. After multiple consultations with specialists, we decided this service was so vital to our small, but very underserved, transgender community. The excitement in his eyes knowing that this life-changing process was now available to himself and others will be with me forever and keeps me doing what I do.
What current policy issue especially motivates you to be an advocate?
I am particularly motivated by issues surrounding access to medical care for underserved or marginalized communities and populations. Health disparities are often precipitated by disparities in access to care. This includes access to comprehensive women's health services, reproductive health care, culturally sensitive care for minority populations, as well as access to preventive health services at no or low cost. One reason that I work with the Indian Health Services is to do my part to ensure that children of tribal communities can always get the care they need when they need it.
Who is your social justice hero?
I am not sure that I have a social justice hero, but I do have a public health hero. Dr. Don Hopkins is the former director of health programs at the Carter Center and now advises the Carter Center on Guinea Worm Eradication. He is one of the founding fathers of disease eradication programs and was a principle architect of first smallpox eradication and now hopefully guinea worm. His vision and his tenacity are a model for all physicians wanting to make Earth a little better. He was able to take plans that many saw as impossible and make them happen against all odds. The world is an objectively better place because of him and his work.