What are your gender pronouns?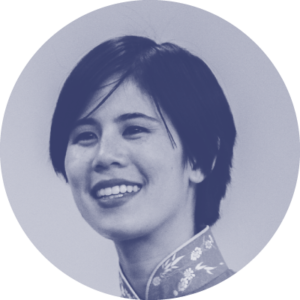 She/her/hers
Where are you from?
I'm ethnically Vietnamese, but I was born in Maryland and spent all of my childhood there until 2008 when I left for college. College and medical school brought me to New Jersey, and then medical residency took me to the Pacific Northwest, but the East coast will always be home.
What's your specialty or area of expertise?
I'm a family medicine doctor. My residency program had a very obstetrics heavy curriculum, and I used all of my elective time to get training in abortion care.
What first inspired you to become a doctor?
Both of my parents went to medical school in Vietnam. My mother actually trained to be an ob/gyn, but due to the Vietnam War and the fall of South Vietnam to the Communist Party, both of my parents had to flee the country and they did not have the money to repeat their schooling. They switched careers and became engineers, but I was raised on stories of medicine and hospital wards. I was lucky to get early exposure to an ob/gyn who was passionate about her career, and I was inspired by her to seek a career in which I could provide continuity of care to my patients, deliver their babies, and have both surgical and medical skills
What current policy issue especially motivates you to be an advocate?
Bodily autonomy is a right that is not yet universal. Without the right to choose – whether it be choosing birth control, choosing abortion, or choosing motherhood – women can never truly hold an equal place in society to men. But women's bodily autonomy is currently a political talking point. When basic health care like birth control and abortion are being debated on a public stage, I believe that all physicians have the responsibility to fight for reproductive justice. To provide holistic care to my patients, I must also advocate for them. I am an advocate because I realize that I was very lucky when I was growing up; though I was raised by culturally conservative parents, I was also taught that my body was mine, and I had the right to decide what to do with it. I felt empowered to get birth control when I made the decision to become sexually active. I always had the conversation with my partners that in the event of an accidental pregnancy, I believed in my right to choose abortion. I realize that not every person is as fortunate as I am.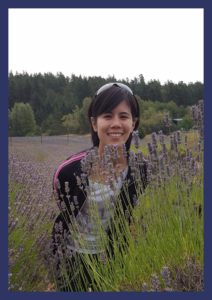 How do you practice self-care?
I am lucky to live in the beautiful Pacific Northwest, where I can easily de-stress by losing myself in what nature has to offer around me. In the summer, I seek out Lake Washington or the Pacific Ocean. My family knows that I am part fish, as I finding swimming for miles to be meditative. When the weather doesn't favor under water exercises, I love to visit one of the many year-round farmer's markets around me and take in all the gorgeous bouquets of flowers and displays of freshly picked fruit. I take home my treasures and get a second dose of pleasure from using them in both old and new recipes.
Who is your social justice hero?
Though it has never occurred to me to tell her before writing this, my older sister has long been a role model for me as someone who fights for social justice. She has always been very politically active, and when I was in my senior year of high school, she brought me to my first (and only) ever rally, to hear Barack Obama speak. Though she has a demanding day job, after work, my sister actually writes to her legislators, calls their offices, and organizes within her social circles to get others to do so with her as well. She fundraises for NARAL and Planned Parenthood, and on weekends, she will knock on doors in the District of Columbia to talk to people about candidates, ballot issues, and encourage them to vote. My sister is another working woman in a big city, but her actions make her voice ring loud, and she is a constant reminder to me of how much one person can do when they dedicate their time to causes they believe in.