Where do you call home?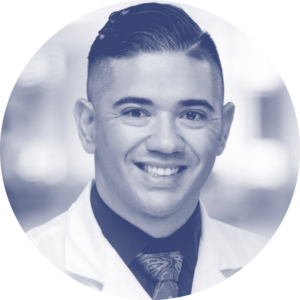 I am originally from Long Island, NY. When I was a teenager, my family moved to Puerto Rico. I lived there until medical school when I moved back to the Northeast. Since then, I've lived in Cleveland, OH and now San Antonio, TX.
What's your specialty or area of expertise?
I am an obstetrician/gynecologist and currently a fellow in Maternal Fetal Medicine, also known as high risk obstetrics or perinatology. I have a particular interest in fetal interventions and surgery.
What first inspired you to become a doctor?
My passion was in research and drug development. My original plan was to pursue a PhD in neuropharmacology. As a junior in college, I had the opportunity to participate in a summer research program and my mentor was a MD/PhD who excelled at translational medicine and providing novel therapy to patients. This highlighted the importance of mentorship in medicine.
What current policy issue especially motivates you to be an advocate?
Reproductive health has not only formed my career, but also motivates me to be an advocate each and every day. Women have never been treated equally and this reflects in the health care they receive. Women should not live in fear when accessing contraception, abortion care or pregnancy care.
Who is your social justice hero?
Throughout my training, I have been privileged to interact and work with so many patient advocates who make a difference every day. Dr. Brandi and Dr. Roche first introduced me to reproductive choices and advocacy. Drs. Reider, Brant, and Burkett showed me how important my role was to represent my patients both in clinical and political settings. I always look for more mentorship and give back to trainees as well. Together we can do this!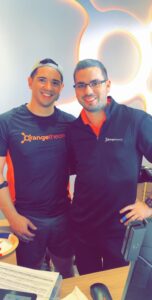 What is bringing you joy these days?
My secret to work-life balance has been my friends. I have moved many times and yet each time I have managed to befriend some amazing people both in and out of medicine. I have always played volleyball and been a runner, always training for some racing event.