What are your gender pronouns?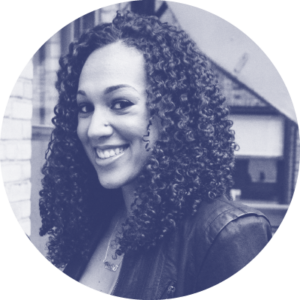 She/her/hers
Where are you from?
I am from the Boston area.
What's your specialty or area of expertise?
I practice as a full-scope ob/gyn and have specialized training in complex contraception and abortion care.
What first inspired you to become a doctor?
At some point, I began to understand how inequalities in health care both perpetuate injustice, and are perpetuated by injustice, in nearly every aspect of society. I wanted to become a doctor to fight for social justice in a meaningful way. Health care is a basic human right that is infringed upon in this country by our lack of universal health care coverage, by systemic oppression, and inequality throughout our society. As a doctor, I have always hoped to help people on an individual level, but I have also learned that being a physician means being an advocate to fight institutional-level injustices that impact our patients' health.
What current policy issue especially motivates you to be an advocate?
I am motivated to fight for reproductive justice. To me, this means fighting for abortion access along with fighting for dignified and safe prenatal care and birth, fighting for the right to parenthood, and fighting for the right of bodily autonomy and safety. This means fighting systemic injustices including police brutality, mass incarceration, and family separation.
How do you practice self-care?
I practice self-care by spending time with and finding support in my loved ones—my friends, family, and co-workers.
Who is your social justice hero?
Ida B. Wells