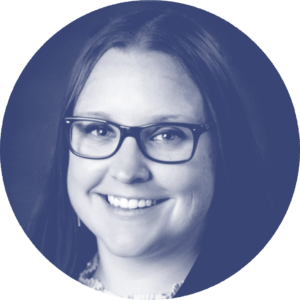 Where do you call home?
Florida
What's your specialty or area of expertise?
Family medicine
What first inspired you to become a doctor?
In high school, I signed up for anatomy and physiology merely based off my curiosity and interest in science. That year we dissected several animals and I was captivated with how something so familiar could be so intricate and complex internally. It was in high school when I first decided that I would go to medical school to become a medical examiner, to help those heal from the loss of loved ones, by helping to bring closure. The following year in high school I took women's studies. We read the Handmaid's Tale, we watched Iron Jawed Angels, my outlook on how a physician could make an impact changed and so did my aspirations–I would still pursue becoming a physician, but I needed to be able to care for people who could become pregnant.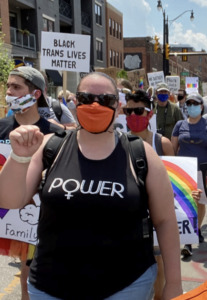 What advice do you have for medical students and residents wanting to incorporate advocacy into their day-to-day?
There is no act of advocacy that is "too small." Advocacy comes in a variety of shapes and sizes and while you're on your path, your bandwidth to participate in certain types of advocacy will ebb and flow and that is OK! Sometimes you will have the time to visit legislators, other times you will have the mental capacity to write a letter to the editor, organize a rally, or lead a curriculum change initiative at your institution. Then there are periods when you do not have the time to travel or meet with legislators, that you're mentally unable to devote the time to planning, writing, or organizing. You're still showing up every day for your patients, perhaps providing gender affirming care, maybe offering comprehensive options counseling, speaking up when a co-worker is treated unfairly, advocating for mental health days for learners, taking time for yourself when the institution demands otherwise. All the work you do (and don't do), every day, is an act of bravery, and advocacy.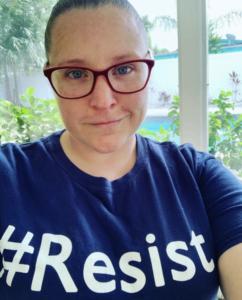 What current policy issue especially motivates you to be an advocate?
Voting rights has become an issue that I feel very strongly about as I continue to engage in dialogue regarding how our voting, or lack thereof, has systemically created and continues to create the social and moral determinants of health that we all know today. Elected officials are the ones who make policy about housing, immigration, education, employment, voting rights, health care access, and the criminal legal system. These are issues that have been influenced if not dictated by white supremacist culture in our country, these are issues directly connected to health outcomes of the patients and communities in which we live and serve.
How have the events of the past few years shaped how you view being a physician advocate?
Over these past few years I think it has become even more evident that we as physicians need to use our voices in the political sphere. If we wish to provide quality care and dismantle structural inequities, then physician participation in advocacy is not elective, it is essential. I have always thought that advocacy should be a part of medical education curriculum; these last few years are proof that this must be a part of medical curriculum if we are to fully care for our patients to help them achieve their highest attainable health and take control from the white supremacist institution that we call the house of medicine, to enact change from the top down.
What is bringing you joy these days?
My partner, my family, my dog, at home workouts, sunshine, and nature.