Where do you call home?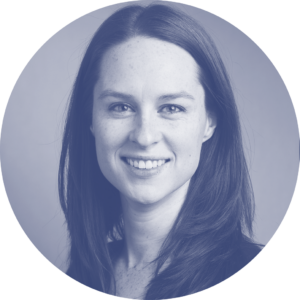 Currently Pittsburgh, but as I come to the end of my fellowship training, home will be wherever my husband, children, and I move for my job serving reproductive aged people.
What's your specialty or area of expertise?
Maternal Fetal Medicine. I take care of people who have pregnancies that aren't going smoothly. I meet them where they are and take care of them how they most need.
What first inspired you to become a doctor?
I was fascinated by the human brain. For the longest time, I planned to be a pediatric neurologist. In medical school though, I was ultimately drawn to obstetrics. It's such a unique period of time in people's lives and I loved caring for the women and families.
What advice do you have for medical students and residents wanting to incorporate advocacy into their day-to-day?
Advocacy on the federal level is high profile and exciting, but change often happens on the state and local level. Attend your state level medical society political functions.
What current policy issue especially motivates you to be an advocate?
Extending Medicaid coverage during the postpartum period. As a maternal fetal medicine physician I meet patients with health issues that are either unmasked, or worsen during the physiologic stress of pregnancy. I can take care of them while they're pregnant, but after 6 weeks, they lose coverage and the health we worked so hard for is lost when they can't pay for medications or attend visits.
How have the events of the past year shaped how you view being a physician advocate?
This past year has been a whirlwind of learning. Doctors historically have cared for individual patients. Pandemics, racial injustice, and human trafficking are large scale public health issues and as a doctor I have to take on these issues to be able to improve the health and life of my patients on an individual level.
What is bringing you joy these days?
My husband and children bring me joy. We try to have a family dinner every night and it is my favorite thing when my three-year-old says, "Mommy, how many mommies did you help today?"