What are your pronouns?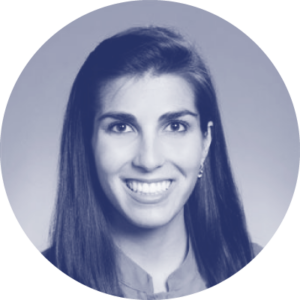 She/her/hers
Where are you from?
I was born in Minneapolis but spent all of my "growing-up" years in a suburb of Atlanta, GA.
What's your specialty or area of expertise?
When my training is all said and done, I will be a Maternal Fetal Medicine (MFM) specialist. I completed my ob/gyn residency in 2018 and decided to pursue an MFM fellowship. When I'm done, I'll focus on caring for patients with high-risk pregnancies.
What first inspired you to become a doctor?
I always knew I wanted to be a doctor from a young age. I felt most fulfilled when caring for others and medicine fed my curiosity as well. Additionally, I chose ob/gyn, because caring for women at all stages of their life is awe-inspiring.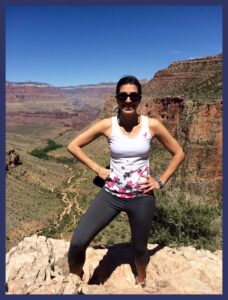 What current policy issue especially motivates you to be an advocate?
There are two that I am particularly passionate about. The current administration's approach to immigration is absolutely deplorable. As a daughter of an immigrant, I find it devastating that a country that has always been a nation of immigrants feels the need to make those seeking refuge feel so demeaned. In addition, the recent rash of restrictive abortion legislation is so upsetting. As an MFM, we have been charged with taking the lead in attempting to improve the country's maternal mortality, however, we cannot accomplish that without access to abortion care. Without these services, my patients' lives are in constant danger throughout their pregnancy and my hands are tied to help them.
How do you practice self care?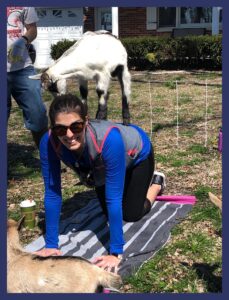 It usually involves time with my family and a glass of wine at the end of the day. We usually take our dog for a walk in the evenings which is always calming.
Who is your social justice hero?
Cecile Richards, the former President of Planned Parenthood, and all around feminist bad ass. She has dedicated her life's work to advocating for women's rights and abortion access. She is truly an inspiration to me, as I begin my advocacy journey.