Where do you call home?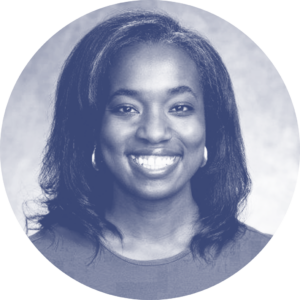 I was born and raised in Ottawa, Canada and moved to the United States in 2015 when I started my pediatric residency training.
What's your specialty or area of expertise?
I am a board certified general pediatrician and am currently in my final year of subspecialty training in adolescent medicine.
What first inspired you to become a doctor?
My path is what one would call "unconventional." I was a dancer, teacher, and choreographer for the majority of my adolescence through young adulthood. I completed my undergraduate degree in biochemistry and psychology, but had no desire to work in a laboratory. I gained experience working as a medical office assistant for two years after university and absolutely fell in love with pediatric care. I wanted to combine my passion for science with that of working with and advocating for children and quickly realized that pediatrics and adolescent medicine was where I needed to be.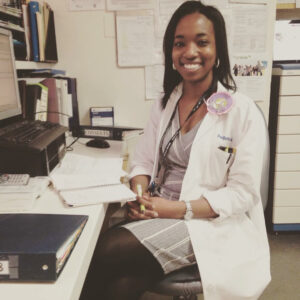 What advice do you have for medical students and residents wanting to incorporate advocacy into their day-to-day?
It is important to stay true to yourself and follow the fire that drives you to want to effectuate change. Advocacy is important on all levels of society from self-advocacy to global change. Your most powerful tool is your voice; discover where your passion lies and seek out opportunities with mentors who are already on the move!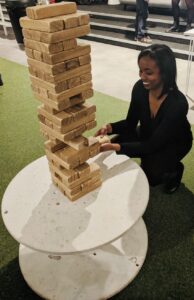 What current policy issue especially motivates you to be an advocate?
Any individual with reproductive organs capable of supporting a pregnancy should have full autonomy over how they choose, and choose not to, use their bodies. The unrelentless attempts to dismantle Title X funding is particularly alarming for me as I work with a vulnerable population that relies on facilities with this funding to obtain services for both comprehensive and confidential reproductive health care. Our adolescents deserve access to all forms of health care, including reproductive and sexual health needs, and they need us to break down barriers and keep the path open to ensure accessibility.
How have the events of the past year shaped how you view being a physician advocate?
The importance of visibility and representation has never been more dire than it is today. Physicians not only advocate for matters relating to the delivery of health care, but also, ameliorating social determinants of health that determine health outcomes. We advocate for gun reform; we advocate to eradicate food insecurity; we advocate for housing and safe neighborhoods; we advocate for social integration. As a Black, cis-female physician, it has become even more evident to me that my position to lead as an advocate is not to be taken for granted. A physician advocate is engaged with their communities and understands the specific needs of the populations that they serve.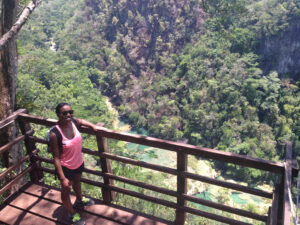 What is bringing you joy these days?
I absolutely love when my friends and colleagues reach out to share their latest achievements. The world needs all of the positivity it can get right now and sharing our passions and discoveries accomplishes this in the simplest of ways. I have rediscovered how much I enjoy reading non-medical literature and getting a great work out in. Most importantly, enjoying the outdoors (physically distant with a mask, of course) has become an important space to de-stress and re-center. I occasionally whip out my tap shoes and create a few rhythms when I am working from home when I know that none of my neighbors are around!