Where do you call home?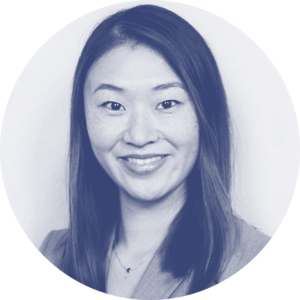 I grew up in the Dallas-Fort Worth area in Texas. I called Austin, Texas my home during residency and have made New York City my new home as I complete my fellowship.
What's your specialty or area of expertise?
I'm a board certified pediatrician completing my fellowship in Adolescent Medicine. I provide primary, reproductive, and sexual health care to teens and young adults.
What first inspired you to become a doctor?
I grew up seeing my doctor frequently due to a heart condition I was born with. I remember feeling safe and grateful that she was there for me and my family during a confusing and scary time. The compassion, empathy, and intelligence she had was awe-inspiring. I knew from a young age that I wanted to help others the way she had helped me. After she retired, I was thrilled to tell her I received my medical degree at the same medical school she attended.
What advice do you have for medical students and residents wanting to incorporate advocacy into their day-to-day?
Do it! It is easier than you think it is. Chances are you are already advocating for your patients day-to-day by providing them access to medical care in a time when so many people are fearing for their health. Being a physician advocate does not stop once you leave the clinic, hospital, or exam room. Think about your patients as a whole and ask yourself what all goes into them being able to live healthy, happy lives. The passion and satisfaction you get from advocacy can make even the bad days in medicine absolutely worth it.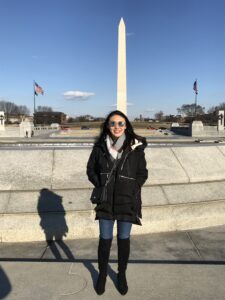 What current policy issue especially motivates you to be an advocate?
Access to abortion care and family planning services have continued to take detrimental hits due to changes to Title X regulations and more recently due to abortions being deemed non-essential services during the COVID-19 pandemic. Growing up and doing most of my medical training in Texas, I experienced how damaging a lack of access to comprehensive reproductive health care can be, especially for immigrants and women of color. It strips them of their right to control their bodies and to plan their futures. I feel lucky to practice in a state more supportive of reproductive rights at this time but will advocate tirelessly for unrestricted access to family planning services to all people across the country.
How have the events of the past year shaped how you view being a physician advocate?
This past year has exposed the enormity of systemic racism and discrimination and its great impact on health inequity. Recent events have given me new determination and purpose for advocating for my patients. We must work to promote equity and justice. Being a physician advocate has never been more of a greater call to duty than it is now.
What is bringing you joy these days?
Running or biking on the Williamsburg Bridge or Brooklyn Bridge on a sunny, cool day, and trying new food.