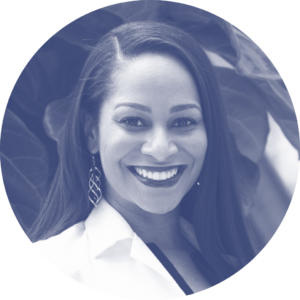 Where do you call home?
I was born and raised in Miami. Though I haven't lived there in several years due to training and education, I will always consider Miami home!
What's your specialty or area of expertise?
I am an obstetrician and gynecologist specializing in family planning.
What first inspired you to become a doctor?
My love for medicine was apparent at an early age. I would spend hours watching medical shows such as "Mystery Diagnosis" and trying to determine what the elusive condition was. I always enjoyed my science classes and took three years of advanced health science while in high school. Through these courses, I was exposed to various health careers and professionals, including a team from Planned Parenthood who visited to discuss contraception and sexually transmitted infections. They were so knowledgeable and were able to connect extremely well with a room of high school students, keeping us all engaged. I remember how in awe I was and thinking to myself "that is what I want to do." This was further reinforced in college when I enrolled in a women's studies course, learning about the birth control movement in the United States. Since I was so intrigued by this content, I decided to spend some time shadowing a few obstetrician/gynecologists in the community, getting a better sense of their clinical work. I quickly fell in love with the versatility of the field and how much outreach could be done, solidifying my career aspiration to become an obstetrician and gynecologist.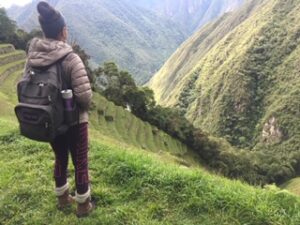 What advice do you have for medical students and residents wanting to incorporate advocacy into their day-to-day?
It is important to ensure that your perspective is informed by evidence. The more knowledge you have about an issue, the better you will be able to articulate the problem and potential solutions to varying audiences. Being an advocate takes time and practice: time to become versed on the subject and practice speaking to people about why it is a priority. Spend time taking to friends and family about why a specific issue is of importance to you. The more comfortable you become, you can continue to scale up by speaking to larger audiences. Early in your training, it is easy to think that your opinions are not important. Just remember that they are, and they deserve to be heard!
What current policy issue especially motivates you to be an advocate?
State and institutional policies that restrict access to reproductive care initially sparked my interest in advocacy. Throughout my education and training, I realized how one's access to comprehensive care can vary based on where you reside, even within a state. These restrictions tend to have the largest impact on those already marginalized by society—usually individuals with low incomes and people of color. It is up to people in positions of influence and power to unite and not only speak out for these individuals, but also empower them to question unjust policies and the systems that keep said policies in place.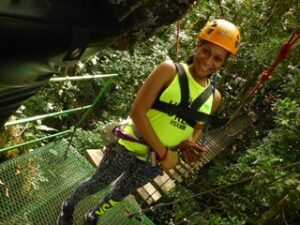 How have the events of the past year shaped how you view being a physician advocate?
Both the COVID-19 pandemic and the murders of people of color have reinforced how deeply rooted many "-isms" are within our society, specifically systemic and interpersonal racism. Racism a public health crisis. It is the reason this pandemic is disproportionately impacting our BIPOC communities and the reason that non-white lives continue to be devalued, which has proven dangerous to health and wellbeing. As a steward of wellness, it makes sense for me to speak out against these injustices. Optimizing one's health within the walls of a hospital, only to then send them out into a community designed to destroy them, is counterproductive and a disservice to everyone.
What is bringing you joy these days?
While socially distancing, I have found joy in virtual hangouts and Netflix parties with friends, cooking and baking, and listening to thrillers on Audible. These activities help me destress and allow me to refocus my energy when needed. I look forward to embarking on new adventures around the world, embracing different cultures, and spending time in the physical presence of friends and family once the COVID-19 pandemic is over. I find joy in knowing that this surreal time that we are living in will eventually end, and we will all have a renewed appreciation for what our lives have to offer.