Where do you call home?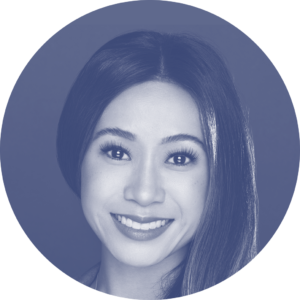 Las Vegas, NV
What's your specialty or area of expertise?
Obstetrics and gynecology
What first inspired you to become a doctor?
My path to medicine was certainly untraditional! I always loved biology, especially reproductive biology, and decided to be a biology major in college, despite pursuing fashion journalism as a career. Throughout college, I worked a number of jobs including retail, customer service, as well as teaching dance, and learned that I absolutely loved working with people.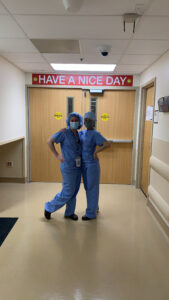 Fast forward to the summer before graduation, I took a trip to the Philippines to visit my grandparents, both of whom are dentists who occasionally worked at the government hospital, and they encouraged me to spend some time volunteering in the pediatric cardiology department with my aunt, who was a pediatric cardiologist. I agreed, and ended up falling in love with medicine because of the compassion, dedication to patient care, and true selflessness exhibited by these providers taking care of those most in need. It was absolutely awe-inspiring and I knew that I wanted to eventually be able to provide for others in a similar way.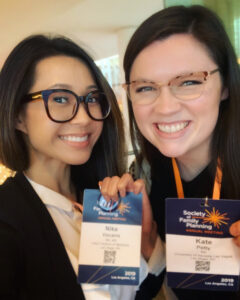 What advice do you have for medical students and residents wanting to incorporate advocacy into their day-to-day?
My advice is that it is never too late to start – and you probably already have! Stepping into the world of advocacy may seem intimidating and/or overwhelming, but just remember that no act of advocacy or activism is too small. From obtaining insurance pre-authorizations, or helping a patient learn how to use GoodRx to acquire their medications at more manageable costs, to speaking to local media outlets or government officials, advocacy takes many shapes and forms. Continue to keep learning about your patients' needs as well as issues you care about and you'll find yourself starting to advocate in ways you never expected.
What current policy issue especially motivates you to be an advocate?
Targeted restrictions on abortion providers (TRAP) laws are what drew me into the sphere of abortion rights and reproductive justice. To restrict access to essential healthcare, to single out and antagonize a particular group of providers as well as the patients they care for, and of course to do so for the purpose of policing the bodies of those capable of pregnancy, are not only unsafe for our patients but also dehumanizing. These laws, as well as any policy (institutionally, locally, or nationally) which leads to the denial of essential services/health care, or necessitate provision of suboptimal care, are what particularly drive me to be an advocate.
How have the events of the past few years shaped how you view being a physician advocate?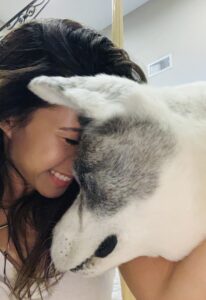 Living amid a global pandemic has been interesting because it highlighted both the most inspiring and demoralizing aspects of our society. It was beautiful witnessing the selfless and tireless efforts put forth by medical professionals and essential workers to take care of everyone's needs. However, it also exposed the inequities of health care access, systemic racism and xenophobia, and of course exploiting the pandemic to block patient access to abortion care. All of these events have contributed to my dedication to becoming a more vocal, effective physician advocate.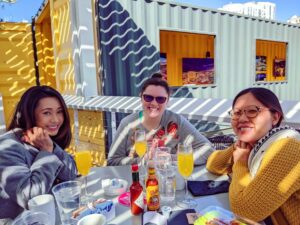 What is bringing you joy these days?
I am so grateful for the fact that the COVID-19 vaccine allowed us to more safely enjoy time with family and friends. Additionally, I am finding joy in exploring the many things offered in Las Vegas as well as creating a (possibly excessively organized) home in this vibrant town!