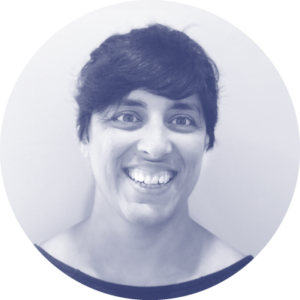 What are your gender pronouns?
She/her/hers
Where are you from?
I was born in Southern California and have been moving ever since. New Jersey, Norway, Newfoundland, North Carolina, Southern California, and now Ohio are just some of the places I have called home. 
What's your specialty or area of expertise?
I am a preventive medicine and public health trained physician, and I have specialized as an abortion provider.
What first inspired you to become a doctor?
There wasn't really a specific event or moment that inspired me to become a doctor. I remember always wanting to be a doctor. But I also remember wanting to be an artist, archeologist, and a veterinarian.  When it came to making an actual decision, being a physician seemed like the best way for me to engage with and contribute to my community.
As an abortion provider, I often care for patients who don't trust our health care institutions. More often than not, they feel judged and dismissed. I like to think I help repair that trust by showing my patients kindness and acceptance – and in this way improve their health outcomes by making it more likely they will seek out health care when they need it. This thought inspires me to continue doing what I do, even in the face of opposition.
What current policy issue especially motivates you to be an advocate?
In this moment, there are too many compelling issues. It's hard to pick just one. For me, it is no longer an option to cheer from the sidelines. I have the power to change what I can to help improve care for my patients in the clinic – and now it seems more urgent than ever to step outside and advocate for evidence based policy across the issues spectrum. Many of my patients say they feel listened to and cared for in our clinic and I want that for them outside of our clinic as well.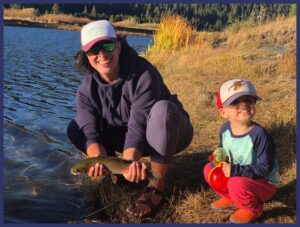 How do you practice self-care?
Naps are the best. After having my baby, I rediscovered the bliss of a good nap. Also spending time with my family, traveling, connecting with friends, rowing, "losing" my phone, and trying new things are all ways I recharge.
Who is your social justice hero?
It is difficult to pick a single person. The team of people I work with are my social justice heroes. They are the boots on the ground doing the everyday work: holding hands, wiping tears, listening, laughing and crying with our patients. They make sure our patients receive the caring, safe, nonjudgmental health care they deserve.