What are your gender pronouns?
She/her/hers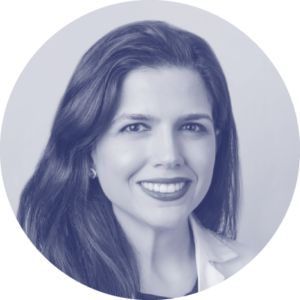 Where are you from?
I was born in Rio Piedras, Puerto Rico but my family is from Cuba and I grew up in Miami, Florida.
What's your specialty or area of expertise?
Internal medicine
What first inspired you to become a doctor?
I've always felt called to have a meaningful career where my daily actions resulted in some contribution to improving the world. I've also always loved science and school. As I got older, I also realized that solving puzzles was important to me. Hence, medicine, and internal medicine in particular, was a natural fit.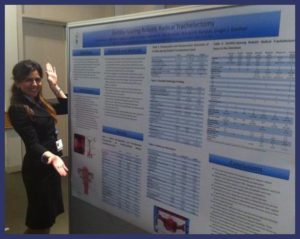 What current policy issue especially motivates you to be an advocate?
I believe all people, regardless of their other medical needs, require uncomplicated and affordable access to abortion. As an internist and hospitalist at a major academic medical center with an excellent Division of Family Planning and Preventive Services, I am fortunate to be able to easily refer my patients to dedicated specialists when the need or desire for abortion arises, and therefore I do not perform them myself. However, one of my roles as a medical hospitalist is participating as the attending physician on the internal medicine consult service. In that capacity, I provide medical risk stratification and optimization to medically complex patients who will be undergoing surgical abortions at our institution. I have also facilitated communication between the family planning team and various internal medicine specialists, for example a pulmonary hypertension specialist, for our patients with the most complex medical circumstances accessing abortion care. Given these roles, I have real-world experience engaging in the intricacies of committing to complete care of patients. This ultimately underlines the medical importance of timely, and available abortion and is why I think it is important for me personally to be a vocal and visible internal medicine advocate for abortion.
How do you practice self-care?
I am close to my family and I am the human to a wonderful dog named Pinta.
Who is your social justice hero?
I have to say that every physician practicing at Bellevue Hospital, the first public hospital in the United States, is my social justice hero. For centuries, the people of this hospital have fiercely committed themselves to caring for people no matter country of origin, ability to pay, documentation status, or gender.