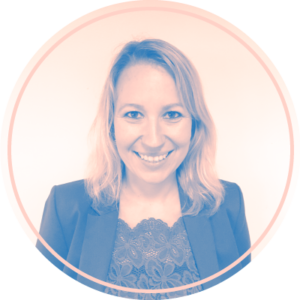 What are your gender pronouns?
She/her
Where are you from?
I was born in Ukraine and immigrated to San Francisco when I was five years old. I always feel lucky to have grown up in a city with so much diversity!
What's your specialty or area of expertise?
Pediatrics, with fellowship training in pediatric emergency medicine. I take care of patients ranging from neonates to early twenties. My specific research and advocacy interest is in improving reproductive health care access and education for adolescents who seek care in the emergency department.
What first inspired you to become a doctor?
My mother and grandfather were both doctors, so I grew up hearing medical stories at the dinner table. In college, I studied psychology and became fascinated by human behavior, development, and interaction. I decided to go into pediatrics because I loved figuring out not only the science but also the effects of family dynamics, friends, school environment, etc. on chidren's and families' health. In the emergency department, I am privileged to care for patients who do not have access to resources and have nowhere else to go, and I get to learn something new every day!
What story about one of your patients most sticks with you?

There are countless stories of memorable patients, and each day I meet patients who have overcome many challenges not just for their health, but in all aspects of their lives. I recently cared for a patient in the emergency department who identified as gender-nonbinary and presented for care after a sexual assault. I offered the routine post-assault testing and treatment (it is tragic that this is considered routine, but that is a whole other issue!) and sent the patient home. I later received a message from the patient's primary care doctor thanking me for the care I had provided. They were so appreciative of receiving sensitive care and having providers use their preferred pronoun "they." I found out that in the past they had feared going to any emergency department or clinic due to discrimination, and this had been their first encounter where they felt truly cared for, despite the circumstances. No one should ever have to feel this way, especially when seeking necessary health care.
What current policy issue especially motivates you to be an advocate?
There are, unfortunately, so many current policy issues that are negatively impacting health care. I worry most about policies that restrict patients' access to the care they need and restrict access to accurate medical information. For example, the Trump administration is trying to cut funding to Planned Parenthood and the Teen Pregnancy Prevention Program. Abstinence-only education has been shown to be ineffective, and it is so important for teens to have medically accurate information to prevent unintended pregnancy. Politicians should have no place in the physician-patient relationship and medical decision-making.
Who is your social justice hero?
I have been fortunate to work with so many physicians, nurses, and social workers that are social justice heroes in their daily lives. I have been particularly inspired by all of my co-Fellows at the Physicians for Reproductive Health Leadership Training Academy, who advocate for patients in all forms: in the clinical setting, through media and writing, and by pushing for policy change with legislators.