In response to anti-abortion rhetoric and misinformed claims about abortion care dominating the media, we've gathered useful resources for providers, journalists, policymakers, and anyone who wants to have evidence-based conversations about abortion later in pregnancy. If you want to speak to an expert, please reach out to us at voice@prh.org.
---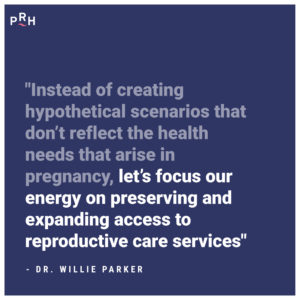 Read our press statement from Board Chair Dr. Willie Parker in response to misinformation being spread about abortion later in pregnancy.
---
We shared seven things our providers wished journalists would know when covering the topic of abortion later in pregnancy. Want to know more? Contact us to connect with an expert.
---
Five Abortion Facts Media Should Know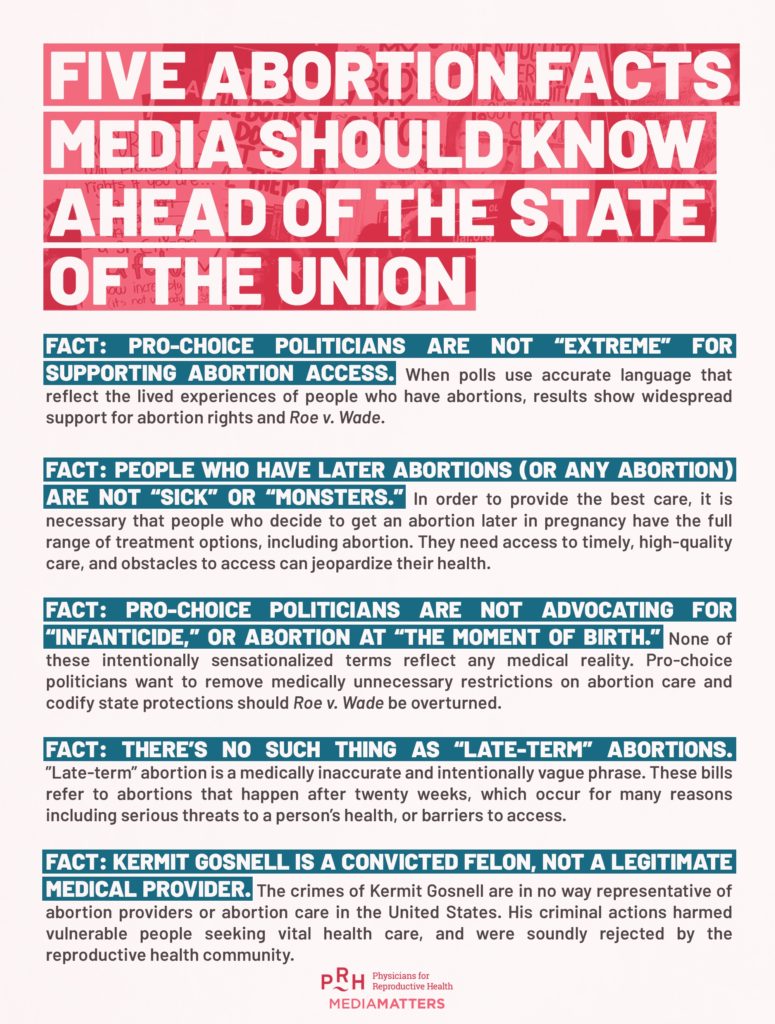 We partnered with Media Matters for America on a fact sheet ahead of the State of the Union.
---
Hear from member physicians Drs. Jessica DeMay, Allegra Deucher, and Emily Young – all practitioners in Virginia – on why the REPEAL Act aimed to remove onerous barriers for patients seeking abortion care later in pregnancy.
---
Fellow Dr. Meera Shah, who writes about reproductive health issues in her "Call me in the morning" column on Jezebel, addresses evidence-based facts on abortion later in pregnancy.
---
Our Fellow Dr. Jenn Conti spoke with CNN to explain the realities of abortion later in pregnancy, debunk myths, and uncover the stigma-filled underpinnings of the incorrect phrase "late-term abortion."
---
A great resource on abortion later in pregnancy from the American College of Obstetrics and Gynecology.