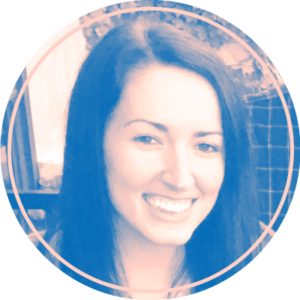 What are your pronouns?
She/her/hers
Where are you from?
St. Louis, Missouri
What's your specialty or area of expertise?
I'm an obstetrician/gynecologist currently finishing up a fellowship in Family Planning.
What first inspired you to become a doctor?
I had always loved math and science, which ultimately kept me going on a path towards medicine, but I believe my main inspiration was my family. No one in my family is in medicine except myself, but growing up, I watched them put full trust in their doctors, and at the time, gaining that level of someone's trust seemed like a daunting, yet exciting, task. My family is full of talkers and teachers—businesspeople and educators—and I like to believe that I became a nice mixture of those skill sets. I strive to speak to and teach each patient in a way that reaches them individually so that I may provide the best care possible.
What story about one of your patients most sticks with you?
So many of the patients that cross my mind are my everyday patients at our abortion clinic, who are just thankful to have safe, nonjudgmental care, no matter how hard it has been to access. But, I would say I most often think of a patient I'll call Jessica. Jessica was the very first patient I met when I began my Family Planning fellowship. She was seeking an abortion for a genetic anomaly, and I performed the abortion. A little over a year later, while still in fellowship, my nurse received a phone call from a patient seeking an abortion for a genetic anomaly. Before the phone call ended, the patient asked, "is Dr. Zigler still working there? I'd like for her to take care of me." It was Jessica. It was so heartbreaking to me that this had now happened to her twice in such a short span of time, but it was such an honor to know that she trusted me to take care of her in such difficult times.
What current policy issue especially motivates you to be an advocate?
I live in the Midwest… and you want me to just pick one? On a more national level, the unknown status of Title X really hits hard. Working at a clinic that receives these funds shows me just how much they mean to the women we treat and just how big of a loss it would be if they were taken away.
Who is your social justice hero?
Gloria Steinem. She is a forward-thinker who has such power behind her written and spoken words. She has truly spent her life trying to bring the marginalized into the light and teaching others to grow their voices. And, as she previously said, "When unique voices are united in a common cause, they make history."