What are your gender pronouns?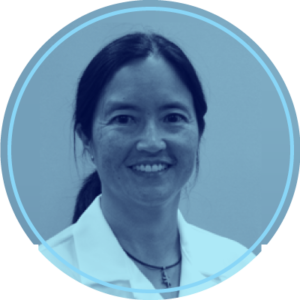 She/her/hers
Where are you from?
I am originally from the Los Angeles area and spent time on the East Coast for college and medical school. Missed California, so returned to do my residency at University of California, Irvine. Being back on the West Coast felt like a good fit and I have been living and practicing in the San Francisco Bay Area for the last 22 years (!).
What's your specialty or area of expertise?
I am an obstetrician/gynecologist. For the first 20 years of my career, I was a full scope provider in a small group/solo private practice in Berkeley. Absolutely loved the hustle bustle of it all – from seeing patients in the office to being with them through the whole labor and delivery experience to performing surgery when needed. In the last few years, I have transitioned to trying to focus on more global (GOMOMS/GOGYNS) and farther-reaching projects including learning how to be a better advocate for reproductive health care.
What first inspired you to become a doctor?
My mother. She passed away when I was 14-years-old from cancer. At the time, I was told it was uterine cancer – I guess that stuck in my mind because from then on, I wanted to help women in similar situations. While in medical school I finally was able to read over my mother's medical records and realized she actually had a nonHodgkin's lymphoma. No matter, the desire to help women and be involved in the continuum of their health care lives was already set by then.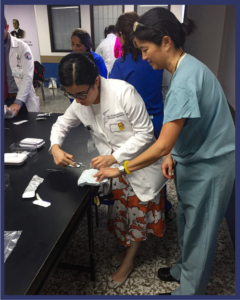 What story about one of your patients most sticks with you?
There are so many – honestly!  Recently I received a letter from a patient I took care of a few years ago – she wrote to thank me for being her advocate with her insurance company so that she could get treated for her aggressive cervical cancer at the nearby academic medical center. The U.S. health care system and the legal aspects of it are so complex! Even as physicians, we're never given the training to properly navigate it. I hope I can continue to share and use my knowledge to help patients get the care they need and deserve.
What current policy issue especially motivates you to be an advocate?
Access access access.
Who is your social justice hero?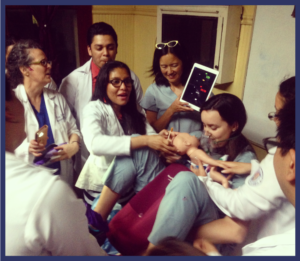 All the medical, hospital, and office staff that I work with on a daily basis and have supported me through every step of my career. Each of us can do our individual part to improve things, but we all know we can accomplish so much more when we work together toward our common goals.
PS – as for heroes, my immigrant father who was widowed and left with three young girls to raise on his own, as the closest family was an ocean away.