Where do you call home?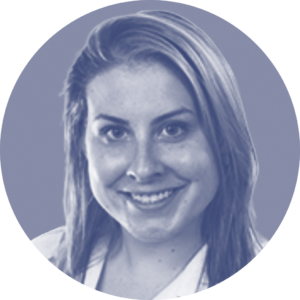 Rhode Island
What's your specialty or area of expertise?
Obstetrics and gynecology with sub-specialist training in Maternal-Fetal Medicine
What first inspired you to become a doctor?
I was first inspired to become a physician when I was a teenager and felt embarrassed and ashamed of my body. I found learning about human physiology to be empowering and wanted to teach others to gain confidence in their body no matter its appearance or ability. I found medicine to be a place where I could use my knowledge and empathy to help empower others. The ability to provide comprehensive, empathetic, reproductive health care in a world where patients are surrounded by societal stigma is something that drives me daily.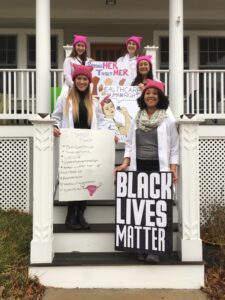 What advice do you have for medical students and residents wanting to incorporate advocacy into their day-to-day?
Take time to seek out mentors inside and outside of your department. Your most important job is to advocate for the patient sitting in front of you. Stick to your gut and reach out to others when you feel uncomfortable, we are here to support you.
What current policy issue especially motivates you to be an advocate?
I am particularly interested in advocating against Target Regulations on Abortion Providers (TRAP) laws which are based in myth rather than fact, particularly those written under the guise of "patient safety". Additionally, I am passionate about increasing access to postpartum healthcare beyond the traditional 6 week period as a way to support birthing people and decrease maternal mortality.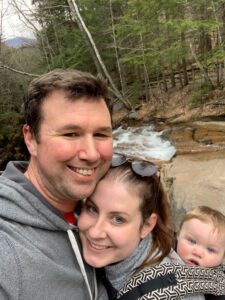 How have the events of the past few years shaped how you view being a physician advocate?
The maternal health crisis as well as the Black Lives Matter movement have shifted my goals as a physician from not only providing evidence based care, but to do some in a culturally competent and sensitive way. Even more importantly, I have realized the importance of being a listener first and expert second. You could be the top physician in your field but if your patients do not feel heard, all your knowledge cannot help them.
What is bringing you joy these days?
My biggest joy is my family, particularly getting to spend my evenings playing with my toddler and dogs.