What are your pronouns?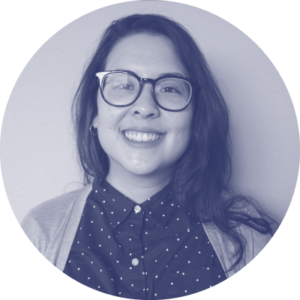 She/her/hers
Where are you from?
I'm originally from Montréal, Québec, Canada, but I immigrated to the U.S. when I was 11 years old. I lived most of my life in San Antonio, Texas and I was proudly raised in a multicultural household: my mother is French Canadian, my father is Vietnamese, and we embraced American culture.I'm currently living in Rochester, New York.
What's your specialty or area of expertise?
I'm a pediatrician completing my fellowship in Adolescent Medicine. I'm gaining expertise in transgender health and reproductive health for LGBTQ adolescents and young adults.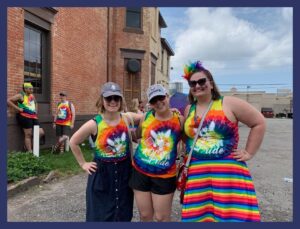 What first inspired you to become a doctor?
I realized I was meant to be a doctor when I learned that it was a career where I could be everything I needed to be to change the world: a caretaker, an educator, an advocate, an ally, and a leader.
What current policy issue especially motivates you to be an advocate?
The current administration in the U.S. has made it a point to specifically target the lives and health of transgender individuals. There have been proposals attempting to remove protection against discrimination from providers and insurers on the basis of gender identity. More recently, efforts to cut off Title X funding to any clinician or organization that counsel about abortion could affect the reproductive care for everyone, including transgender folks. I have met so many transgender youth who have been negatively impacted by the discrimination and stigma that is propagated by these policies, and I want to do my part in stopping it.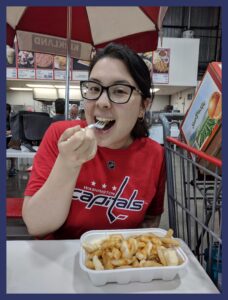 How do you practice self-care?
I'm an avid advocate for self-care, and my favorite practices include yelling at hockey players on TV, dancing to my favorite bops, feeding my body with delicious food, feeding my curiosity by listening to podcasts, and feeding my soul by reading and hanging out with my loved ones.
Who is your social justice hero?
I am lucky to have a wonderful group of mentors at the University of Rochester Adolescent Medicine division who are my social justice heroes. They are passionate about what they do and fight the good, but often difficult fight to do what is best for their patients AND what is best for themselves. Most importantly to me, they are teaching me to change the world just like they are. I also look up to John Oliver, Jon Stewart, and Hasan Minhaj as my heroes and role models. I admire how they can explain important and often complex information in a clear and entertaining way that rally so many of us to fight for social justice!