Where do you call home?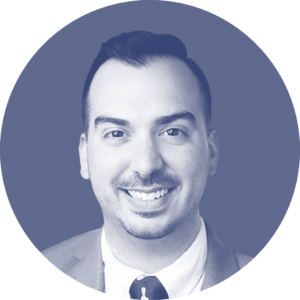 Chicago, IL
What's your specialty or area of expertise?
Obstetrics and gynecology, subspecialist in Complex Family Planning
What first inspired you to become a doctor?
For as long as I remember (and even before my memories, based on stories I've been told over the years), I have always wanted to be a doctor. I wanted to be able to help people, just like doctors had helped me when I was sick. As I got older, my passion for science blossomed and I was able to experience medicine at the bedside, in clinics, and through research. Through these opportunities, I learned I wanted to be a surgeon, but didn't want to give up the opportunities for long-term relationship building with my patients. When I was exposed to obstetrics and gynecology, I quickly realized that I couldn't imagine myself doing anything else!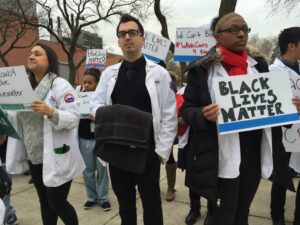 What advice do you have for medical students and residents wanting to incorporate advocacy into their day-to-day?
Advocacy is not always the things that make it onto the national news! You can be an advocate just by listening to your patients and helping to enact change; those changes can be in their life, your school or hospital system, your communities, and sometimes even local, national, or global politics. Find things that you are passionate about and connect with others who have those same passions, because teaming together with others allows you to make an even greater impact!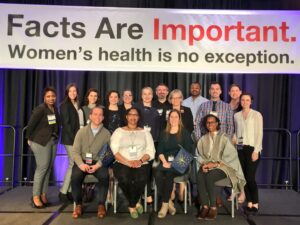 What current policy issue especially motivates you to be an advocate?
The biggest issue looming in our society that has driven me throughout my career has been access to abortion care. Some people in my life couldn't understand why I would provide such care, which only ignites my passion to defend the right to abortion.
How have the events of the past few years shaped how you view being a physician advocate?
As new laws spring up across the country and even as our Supreme Court has decided to take up the issue, I fear that if we don't step up and work at every level of society and government, we will again return to a time when it was common for people to lose access to abortion and pregnancy care.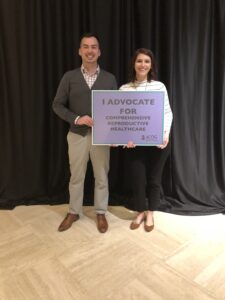 What is bringing you joy these days?
Even when times are tough, I remind myself how blessed I am! I am overjoyed to be able to do the job I've always dreamed of, to be healthy and happy, and to give back to my communities!