Taking Congress by (Virtual) Storm – Will You Join Us? 
Welcome back to the blog! Our providers have been hitting the Zoom screens this month – Dr. Ghazaleh Moayedi testified before the full House Judiciary Committee on the impacts of abortion restrictions like Texas S.B. 8 and the ripple effects that are being felt across the country. Needless to say, she was epic and made clear to the Committee abortion bans like S.B. 8 are hateful and cruel, and access to abortion care is essential to the health and wellbeing of the people she serves. You can see her testimony here!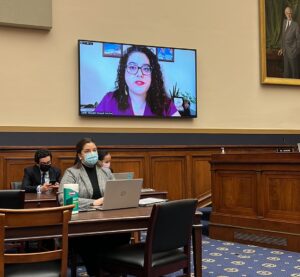 And to add to the Zoom goodness, just last week over 30 physicians met with 30 congressional offices + Members of the Democratic Women's Caucus and Pro-Choice Caucus as part of our third virtual Lobby Day. We made clear to our Representatives and Senators: ABORTION IS HEALTH CARE, it's time for a vote on WHPA in the Senate, and we need Members to support the EACH Act now.  
As we told Members of Congress, the EACH Act is bold legislation to reverse the discriminatory Hyde Amendment and end restrictions on insurance coverage for abortion. We know that when people are denied insurance coverage for abortion, they may be forced to carry the pregnancy to term or pay for care out of their own pockets. This harms patients who already face significant and discriminatory barriers to quality care, including people of color, immigrants, young people, and those living paycheck to paycheck. We've had enough of that. The least our Members of Congress can do is cosponsor this important bill.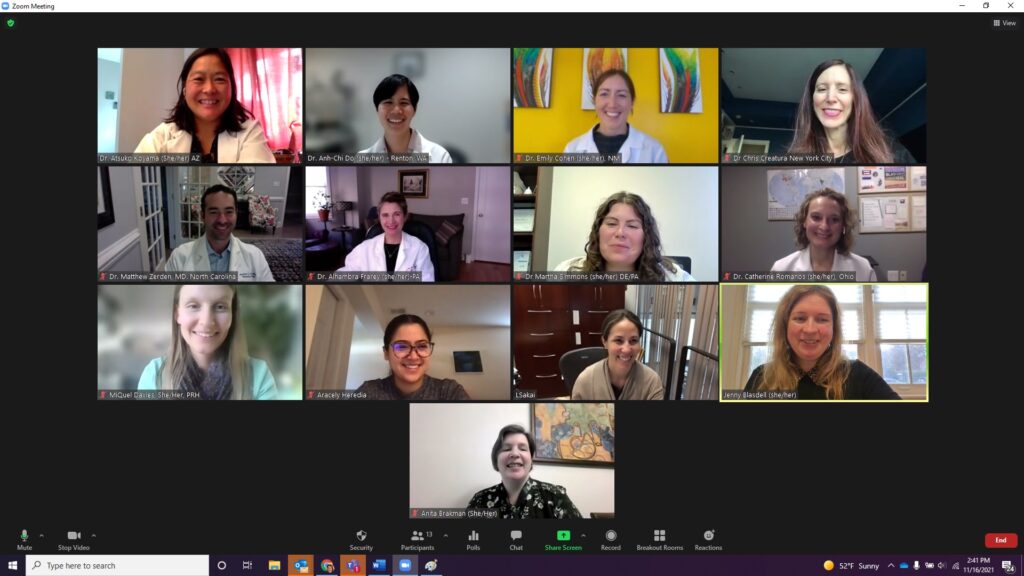 We also educated Members on the importance of the Women's Health Protection Act and the harms of abortion bans like Texas' Senate Bill 8 (S.B. 8). WHPA would create a statutory right for health care providers to provide abortion care, and a corresponding right for their patients to receive that care free from medically unnecessary restrictions. We are talking about ridding the nation of barriers like biased counseling requirements, arbitrary bans on abortion care, mandatory waiting periods, bans on medication abortion care, two-trip requirements, among others. All of them must go.  
The House of Representatives passed WHPA in September, and Majority Leader Chuck Schumer has promised that the Senate will vote on the bill. We let our Senators know – we need a vote on WHPA now more than ever! 
Access to abortion is under threat across the country. Texas' S.B. 8, which bans abortion at approximately six weeks of pregnancy and incentivizes private citizens to sue anyone who helps someone get their abortion care with a $10,000 minimum should they win their case in court, is still in effect. The Supreme Court has failed to block this unconstitutional law. And to make matters worse, the Supreme Court is poised to hear oral arguments December 1st in Jackson Women's Health Organization v. Dobbs, a direct challenge to Roe v. Wade that could undermine Roe's fragile protections for all of us.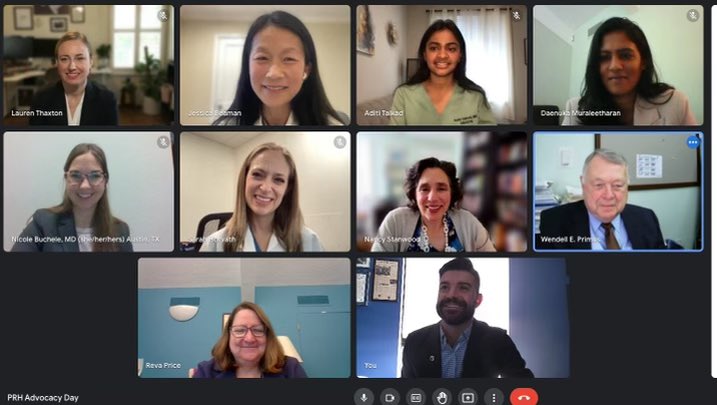 Our docs can't do this work alone – we need you with us. Here is what you can do:  
We're proud to join together with you in this moment. Thanks for all you do! 
Until next time,  
MiQuel Davies, Assistant Director of Public Policy