Join Us and Tell Congress Abortion is Health Care
Happy June! This month has been big for us – Dr. Jamila Perritt testified in front of the Senate Judiciary's Subcommittee on the Constitution about the importance of the Women's Health Protection Act (WHPA) last week. AND earlier this month over 30 physicians met with 39 Congressional offices to make clear to their Representatives and Senators: Abortion is health care and we need them to support the EACH Act and WHPA now!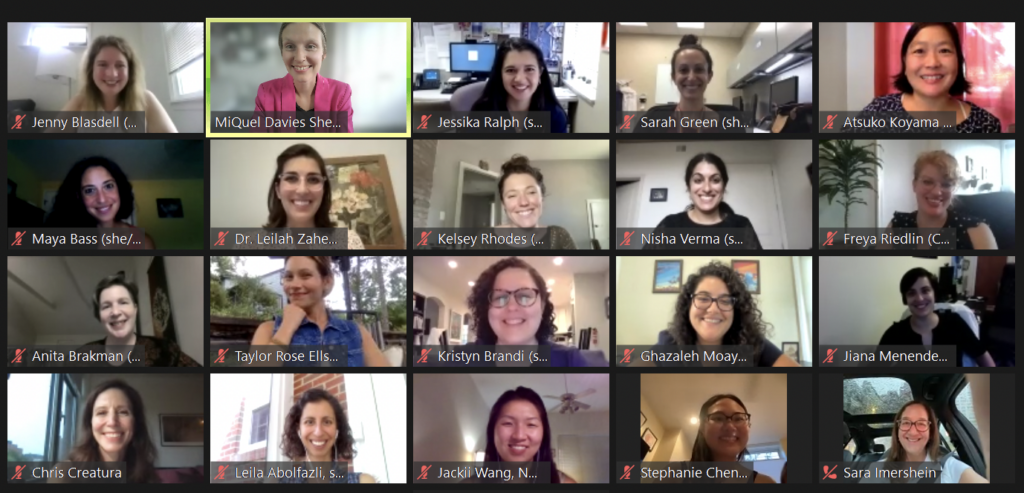 Equal access to abortion care – everywhere – is essential for the health, wellbeing, economic security, and dignity of patients across the country!  
The Women's Health Protection Act, introduced in the House and Senate on June 8th (the same day our docs were on the hill urging their Members of Congress to support this critical legislation), would create a statutory right for health care providers to provide abortion care, and a corresponding right for their patients to receive that care, free from medically unnecessary restrictions. We are talking about ridding the nation of barriers like biased counseling requirements, arbitrary bans on abortion care, mandatory waiting periods, two-trip requirements, among others. All of them must go.  
As Dr. Perritt said in her testimony:  
As a physician, I find it unconscionable that politicians and pundits paint abortion as a hopelessly divisive issue when in fact it is a deeply person decision rooted in autonomy, dignity, self-determination, health, and well-being. When ideology takes the place of medical care and science my patients suffer. When states block access to abortion, those restrictions, like waiting periods, arbitrary limits, senseless clinic regulations, prohibitions on telehealth, among many others, fall most heavily on those who already face the most barriers to health care. Black people, Indigenous people, communities of color, immigrants, young people, LGBTQ+ people, as well as those living in geographically isolated areas bear the brunt of these ideological battles at the expense of their dignity and at the expense of their health.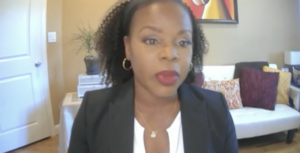 The EACH Act is bold legislation to reverse the discriminatory Hyde Amendment and end restrictions on insurance coverage for abortion. The EACH Act would ensure that people and families working to make ends meet have coverage for the essential health care they need. We know that when people are denied insurance coverage for abortion, they are forced to carry the pregnancy to term or pay for care out of their own pockets. This harms patients who already face significant and discriminatory barriers to quality care, including people of color, immigrants, young people, and those living paycheck to paycheck.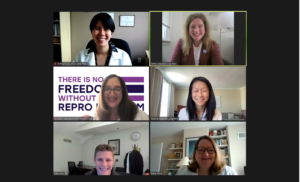 We need both of these bills now more than ever. This year alone states have introduced 549 abortion restrictions, including 165 abortion bans across 47 states. A whopping 69 of those restrictions have been enacted, including 910 bans. This is shaping up to be the most hostile year to abortion rights since Roe v. Wade was decided. And the Supreme Court recently announced their decision to hear Jackson Women's Health Center Organization v. Dobbs, a case that directly challenges the right to abortion as decided by the Court in Roe v. Wade.   
This is not a drill. Reproductive rights are under attack. But rest assured we are going to fight like hell to make sure Congress passes these two landmark bills. Because we know it will transform abortion rights and access across the country. And we know we deserve a world where all people can access and afford abortion care!  
We need you with us! It's going to take every one of us in this movement to make sure this vision becomes a reality. #4EACHofUs  
Donate to our partners and to organizations like 

PRH

! Be the loudest!

 
We are proud of our doctors for making clear to Members of Congress that abortion is health care! This won't be the last time they hear from us. And it certainly won't be the last time you hear from us!   
Until next time,   
MiQuel Davies, Assistant Director of Public Policy