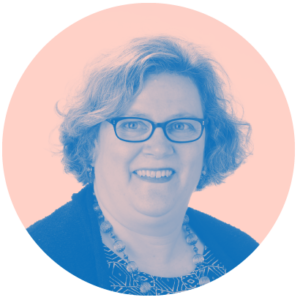 Ellen Barker is Senior Director of Engagement at Physicians for Reproductive Health and oversees all of the organization's fundraising efforts in support of its programs and services.
She first joined the Physicians staff in 1998 as a freelance grants writer, going on to become the organization's first director of institutional giving, and then director of development.
She left Physicians in 2006 to work as an independent fundraising consultant and then serve as the manager of the Children's Aid Society's Go! Healthy Program, where she ran culinary and urban gardening programs for NYC youth. She returned to Physicians in 2013 to direct its institutional gifts program once again. Ellen has over 25 years of experience fundraising for a variety of NYC nonprofits.
She chaired the Alliance of Resident Theatres/NY annual grant panels for Off-Broadway theatres, and has worked as a consultant for the New York State Council on the Arts, the NYC Department of Cultural Affairs, and the New York Foundation for the Arts. Ellen has a bachelor's degree in languages and literature from Bard College.