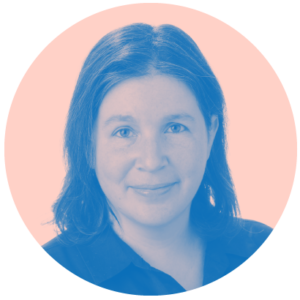 Anita Brakman was appointed Senior Director for Education, Research, and Training in 2012, but first joined Physicians for Reproductive Health in 2007 as Medical Education Manager.
Anita oversees all of the organization's efforts to train physicians in best practices for reproductive and sexual health as well as in the skills needed to become effective advocates.
Most recently, she facilitated production of the fourth edition of the Adolescent Reproductive and Sexual Health Education Program Curriculum and oversaw the Leadership Training Academy's 2012 expansion.
Prior to coming to Physicians for Reproductive Health, Anita worked at a variety of reproductive health organizations including the National Abortion Federation, Sexuality Information and Education Council for the U.S., and Center for Reproductive Health Education in Family Medicine. She holds a Master of Science in Health Policy and Management from the New School and earned her Bachelor of Arts in Women's Studies from New York University.