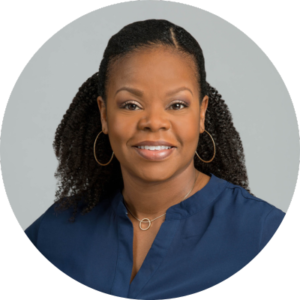 Dr. Jamila Perritt (she/her) became President and CEO of Physicians for Reproductive Health in 2020. She is a past Fellow of the Leadership Training Academy.
Dr. Perritt received her undergraduate degree from Brown University and completed her medical degree at Howard University College of Medicine. In addition to a residency in Obstetrics and Gynecology at Pennsylvania Hospital, she received her fellowship training in Family Planning and Master of Public Health at The Johns Hopkins University Bloomberg School of Public Health.
Dr. Perritt is board-certified and a fellow of the American College of Obstetricians and Gynecologists and the Society of Family Planning.
Dr. Perritt uses her unique position as a physician advocate to bring attention to systemic inequities affecting access and health outcomes. An expert in family planning and abortion care, Dr. Perritt has testified before Congress and spoken extensively with the media including NPR, , and Ms. Magazine.
You can find Dr. Perritt on Twitter at @Reprorightsdoc.
Read More From Dr. Perritt