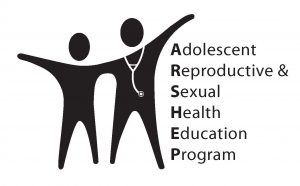 The fifth edition of the Adolescent Reproductive and Sexual Health Education Program (ARSHEP) curriculum is now available! ARSHEP is our nationwide educational initiative aimed at teaching physicians more about adolescent reproductive and sexual health. In 2014 alone, members of the 45-person ARSHEP faculty delivered nearly 100 interactive lectures and workshops to over 10,000 health care professionals across the country.
The latest curriculum consists of 20 modules—including three all-new topics—that offer comprehensive, evidence-based information about adolescent reproductive and sexual health care. Topics include long-acting reversible contraception; STI testing and treatment; caring for pregnant and parenting adolescents; pregnancy options counseling; caring for LGBTQ adolescents; emergency contraception; and physicians as advocates for adolescent reproductive health.
The ARSHEP curriculum is available in modules you can download from our website.
If you are a health care professional who works with adolescents or educates other clinicians, we hope you'll find the fifth edition of the ARSHEP curriculum a tremendous resource.