This month on the blog we're kicking off with a summary of the work the Department of Defense (DoD) and The Department of Veteran Affairs (VA) have been doing to improve access to comprehensive reproductive health care for servicemembers, veterans, and their families. There have been highs, there have been lows during these last intense months in Congress, and we'll walk you through all of them ending with a bang: solutions we can and should implement to help improve the lives, health, and well-being of those who give so much to our country and its safety.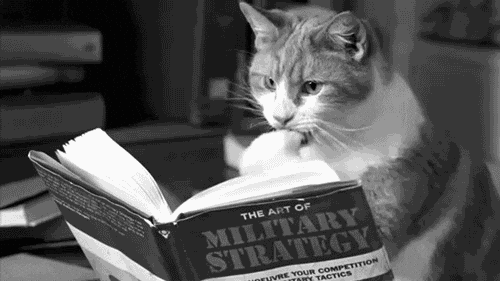 Since the Supreme Court's decision in Dobbs v. Jackson Women's Health Organization, we have seen an already existing abortion access crisis become far worse. As of today, 13 states have banned abortion, and 13 more have placed severe restrictions on accessing abortion care. In a constantly changing landscape, where people are facing insurmountable barriers to accessing the full spectrum of reproductive health care, it is important we stay vigilant and fight back against any measures that further threatens and erodes essential access to care.
Well, the DoD and VA have been doing just that.
In October 2022, The DoD announced they would take a series of actions to make sure service members and their families were able to access currently non-covered reproductive health care such as abortion and fertility care. Later that February, the DoD released policies that provided allowances for service members and their families to travel to the closest medical facility for care that they could otherwise not access through the military. They also allowed service members to take time off to travel – a huge barrier that has now been lifted.
In addition, the VA, in September of 2022, partially lifted its longstanding ban on abortion, allowing veterans, family members, and caretakers to access abortion care at VA facilities in cases of rape, incest, and when the life or health of the pregnant person is at risk. The VA also lifted its ban on abortion counseling and information, ensuring providers can give veterans and their families the information they need to make the best decisions for themselves. THIS IS A HUGE STEP and is especially critical since many veterans previously had to travel long distances to get care- and with more states banning abortion, having a sure way for veterans to access abortion care is essential.
HOWEVER, we of course have a villain trying to stand in the way of these wins. Only a few months later, Senator Tommy Tuberville (R-AL), brought a joint resolution, a bill that needs to be passed in both the House and Senate chambers, to reverse the VA's new abortion policy under the Congressional Review Act (CRA). The CRA basically gives Congress the power to reverse federal rules. Fortunately, though, our champions in the Senate blocked the resolution from proceeding and the VA rule was allowed to stay in effect, signaling that abortion is popular and our champions in Congress believe abortion is essential healthcare that our veterans deserve access to. While this is a win, this was not the end of attacks on these important policies- and that is exactly what we saw last month.
In mid-July, the U.S. House of Representatives passed the National Defense Authorization Act (NDAA), legislation that outlines the nation's defense spending. The NDAA is the largest expenditure of funds Congress makes each year. The House version of the NDAA was riddled with multiple anti-abortion and anti-LGBTQ amendments. Anti-Abortion republicans even forced a vote on an amendment which attempts to roll back that same (DoD) policy helping service members travel to get the abortion care that they need. That amendment and multiple amendments banning gender affirming care for both service-members and dependents, although strongly opposed by pro-abortion Members, ultimately passed. We strongly oppose ANY attack on access to abortion and gender affirming care and were disheartened to see this pass through the House. Where does this harmful bill stand? The Senate also passed their version of the NDAA shortly after the House. Now, the bills head to conference where the NDAA will be consolidated before each chamber votes on its final passage. We are strongly encouraging Senate and House negotiators to remove all harmful anti-abortion and anti-gender affirming care provisions.
Just when you thought maybe this saga was done – we have more for you!
Turning back to the VA – the good news is the VA has kept making money moves to improve access to care. The agency has proposed to eliminate copays for most contraceptives for dependents and survivors of veterans, which is GREAT because NO additional costs for contraceptives mean that people can select the contraceptive method that is best for them instead of choosing the least expensive option out of necessity. And that's the least we owe to our service members and veterans and their loved ones – access to the full range of comprehensive sexual and reproductive health care.
We would also be remiss not to mention some of the efforts that have been made by our champions in Congress who have also introduced multiple bills aimed at improving reproductive health care access for service members and dependents. For example, Senator Shaheen sponsored the Access to Contraception for Servicemembers & Dependents Act which had three key provisions: 1) requires that all people enrolled in TRICARE have coverage of contraceptives without cost-sharing, the same as civilians; 2) requires the DoD to develop a comprehensive family planning education program for all servicemembers, ensuring that military families have the information necessary to make informed decisions; and 3) guarantees access to emergency contraception for survivors of sexual assault upon their request.
So, YAY to awesome bills like these coming through.
We're in this fight for access to care for servicemember and dependents for the long haul and we need you with us.
We are in it through the highs and the lows, but we must continue to fight against attacks on access to the full range of care, including abortion and gender affirming care, for our nation's service members and veterans. No matter what form these attacks on health care have taken, one thing is true – they are attempts to control and restrict bodily autonomy and we will not stand by while these injustices continue to take place against our nation's service members and veterans.
Meera Rajput
If/When/How Reproductive Justice Federal Fellow