What are your gender pronouns?
She/her/hers
Where are you from?


I was born and raised in the Northeast (Connecticut).  I left after high school and lived in California for 10 years before moving to the Pacific Northwest, first to Portland, and then to Seattle. I consider myself a converted west-coaster.
What's your specialty or area of expertise?

I am an Ob/Gyn currently completing my fellowship in Family Planning.
What first inspired you to become a doctor?
I always loved biology and thinking about how the body works, but I went to college determined NOT to take the pre-med track.  However, during college I became much more interested in social and economic justice and thinking about how I could best make my impact on the world.  When I thought about how to best combine all of my interests in a helping profession where I could work with people and each day would bring something new, medicine seemed like a natural choice.
What story about one of your patients most sticks with you?
There are so many, and I truly feel like every day I am in clinic I am learning something from my patients. The patients that stick with me the most are the ones who don't know very much about abortion procedures before they come in to clinic, and think that having an abortion will involve incisions or cuts, or that it will make them infertile.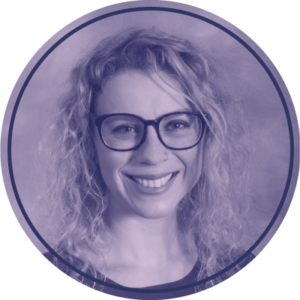 I love being able to allay their fears and provide education, but what sticks with me the most is that despite thinking that the procedure will be so invasive and painful, they come anyway, because they know that staying pregnant is not an option for them. Abortion is a necessary procedure that gives women their lives back and enables them to support their families, get their education, and create a safe and healthy life for themselves.
What current policy issue especially motivates you to be an advocate?
Because of my job, most of my advocacy surrounds reproductive health, but I am currently very motivated around racial justice, LGBTQIA rights, and criminal justice reform, all of which tie in to the complexities of patients' lives. I am trying to read a lot and learn more about these intersectionalities to become a better advocate and ally.
Who is your social justice hero?
Alexandria Ocasio-Cortez.  She is so fearless and isn't afraid to disrupt the status quo.  She has already accomplished so much even before she officially takes office, and I really admire her transparency on social media. She is so relatable and has done so much to shed light on the congressional process and bring the government back to the people. Many people have been able to see themselves in her, think about their own role in democracy, and see that anyone can get involved and make a difference!