Where do you call home?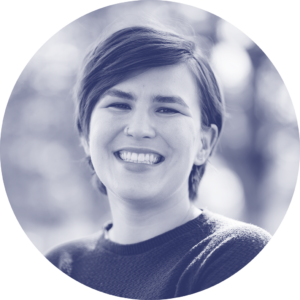 I was born and raised in northern Minnesota and now call Minneapolis home.
What are your clinical or research interests?
Integrating abortion care into primary care settings, resident education, substance use disorder treatment, and patient communication.
What current policy issue motivates you to be an advocate?
Bans and restrictions to legal, safe abortion feel like the most urgent/dire issue to me at the moment, but pregnancy criminalization practices in general are a huge source of harm for patients, children, and families in this country that are only increasing in the wake of Dobbs. Our health system perpetuates harms against pregnant people in a multitude of ways, including inequitable practices around drug testing in pregnancy or how we document and manage patients who have self-sourced medication abortion. As someone providing primary care and prenatal care I feel well positioned to advocate for patients both within the health system and a state/legal level.
What local justice-centered organization do you wish we knew about?
Gender Justice! They are a legal non-profit based in Minnesota that does incredible work in our state, including filing the Doe v. Minnesota case that resulted in many Minnesota abortion restrictions being ruled unconstitutional in July 2022 – a rare beacon of improving abortion care access in our state during an otherwise devastating summer for reproductive rights in the US.
What is bringing you joy these days?
Keeping my vegetable garden thriving – outdoors in the summer, indoor microgreens for a hint of fresh plant life in the cold, dark winter. Getting outside whenever I can, especially to visit the world's best body of water, Lake Superior.