Where do you call home?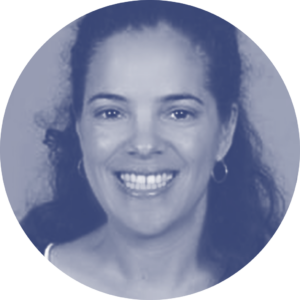 My family's roots are in New Orleans, which I consider my ancestral home–my mother was born there and her family was part of the Great Migration of African-Americans out of the South to California in the 50's. I also have roots in Europe–I was born in Brussels, Belgium and I think this is why I am a cycling fanatic!
What's your specialty or area of expertise?
I'm a family physician.
What first inspired you to become a doctor?
I've wanted to be a doctor since I found out when I was six that girls could be nurses or doctors-my grandmother was a practical nurse and my aunt was a public health nurse for many years, so I had role models in my family who were health care providers. An interest in biological sciences and social justice coalesced while in high school in the 1980's, during the early years of the AIDS pandemic and the continuing fight for reproductive rights, so in college, I was both pre-med and a Women's Studies major. My interest in maternal and child health (and reproductive justice) stemmed from the media depiction and criminalization of pregnant women struggling with substance use disorder. Family medicine seemed an ideal specialty to work in a broader context of health, wellness, and society. As a family physician, I love working with entire families–from newborns to great grandparents–and also providing care across a wide variety of conditions and life stages.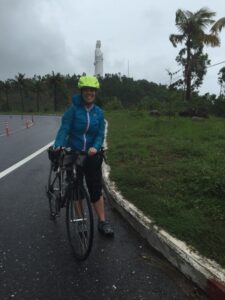 What advice do you have for medical students and residents wanting to incorporate advocacy into their day-to-day?
I think there are many ways to be an advocate–I've been in practice for 20 years and my participation in the Leadership Training Academy is my first opportunity for formal advocacy training, but I have been advocating for patients my entire career. You can be a patient advocate from the first time you take a patient history, do an admission from the ER during your intern year, deliver your first baby, etc. Other ways to be an advocate is to show colleagues and patients how you engage in the community outside your hospital or office walls.
What current policy issue especially motivates you to be an advocate?
I am very concerned about health disparities and the COVID-19 pandemic, maternal mortality disparities for Black and Brown women, and exploitation of the COVID-19 pandemic to restrict access to abortion and reproductive health care services.
How have the events of the past year shaped how you view being a physician advocate?
The events of the past year (and really past four years) make it feel very urgent that I put a louder voice to the experiences over my years in practice.
What is bringing you joy these days?
These days, I find joy spending time with my family and friends, even (surprisingly) virtually. My 49th birthday was 3 weeks into shelter-in-place, and my "Zoom" party was a delight. I've enjoyed sharing "live" music virtually as well-with synchronous viewing and listening to musical performances. And I've spent a lot of time on my bike–I love cycling and anytime spent riding will always bring me joy. After the murders of George Floyd and Breonna Taylor, it filled me with a lot hope to ride around Oakland and take in all of the mural art that was done in their honor and remembrance.