What are your pronouns? 

She/her/hers
Where are you from?
I was born and raised in Houston, TX, now the most diverse city in the U.S.!
What's your specialty or area of expertise?
I am a family doctor with a focus in reproductive medicine, and diversity and equity in health care.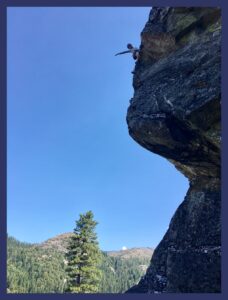 What first inspired you to become a doctor?
My grandpa was a rural doctor in Taiwan. I grew up with him, and he would tell me stories of being paid in rice for his services and fording flooded rivers in the middle of a storm to find his patient. His work seemed so meaningful to me even as a little girl, and I was inspired to emulate his kindness and compassion for others.
What current policy issue especially motivates you to be an advocate?
I am motivated by policies that restrict access to reproductive care. These laws affect the most vulnerable in our population – poor, female, and people of color.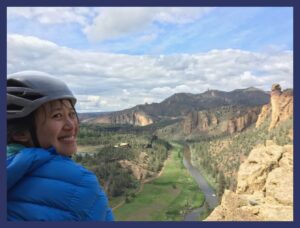 How do you practice self care?
I try to get outdoors and climb as much as a I can. Climbing helps me distill life into its simplest form.
Who is your social justice hero?
Grace Lee Boggs, a life-long activist who died at 100 years of age in 2015, is my social justice hero. Her life embodied sustainable and community-based activism.