What are your gender pronouns?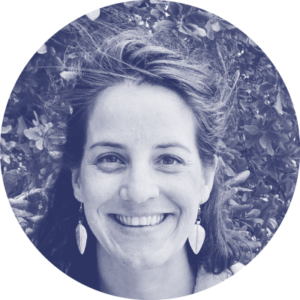 She/her/hers
Where are you from?
A town just outside of New Orleans
What's your specialty or area of expertise?
I'm an OB/GYN specializing in family planning
What first inspired you to become a doctor?
I always had an interest in medicine, but it was while traveling abroad during and after college that I realized I wanted to become a doctor and, specifically, that I wanted to take care of women. I spent time with doctors and midwives in some very remote parts of the world and saw first-hand the high cost women and their communities pay for limited access to contraception, abortion, and obstetrical care. During my medical training I witnessed women in my home state of Louisiana often facing similar barriers in accessing care and I decided that I would devote my medical career to making sure that changed.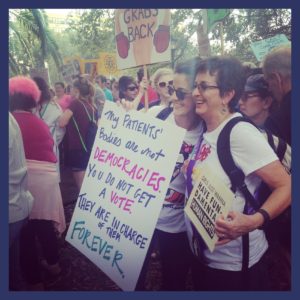 What current policy issue especially motivates you to be an advocate?
The current administration's treatment of refugees and asylum seekers, especially those from Central and South America, motivates me to be an advocate. The separation of families at the Southwest border–specifically the treatment of women and children–has fueled in me a desire to care for immigrants. My partner himself is a first-generation U.S. citizen, and knowing how hard it was for his family to get to where they are today has instilled in me a passion and drive that pushes me to advocate for underrepresented populations throughout our country.
How do you practice self-care?
I practice self-care by putting down my phone, closing my email, logging off the computer, and taking in the community and loved ones around me. Also great for self-care: cooking, impromptu travel, and a caring and supportive partner who always says yes to crazy ideas.
Who is your social justice hero?
The people behind the scene are my heroes – the medical assistants, office staff, nurses and janitors whose work enables women to exercise their right to bodily autonomy in safe, caring and respectful spaces.