Where do you call home?
St. Louis, Missouri.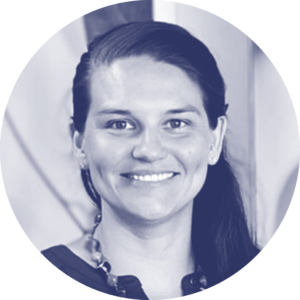 What are your clinical or research interests?
Complex contraception, abortion, miscarriage care, and disparities in access to care and outcomes in these areas.
What current policy issue motivates you to be an advocate?
The shift in the national landscape in terms of access to reproductive health services- now more than ever, a person's ability to decide what happens to their body and their future depends on where they live. I'm also really compelled to counteract the confusion and misinformation that has spread since the Dobbs decision in terms of people's rights around miscarriage care and contraception. I hope we can learn important lessons from this time in history to rebuild more just systems that better serve all people.
What is bringing you joy these days?
Getting out for long hikes with my partner and my pup.