What are your gender pronouns?
She/her/hers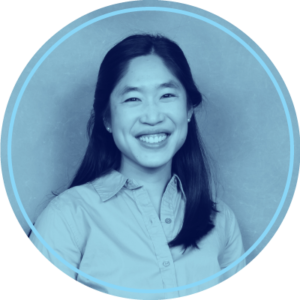 Where are you from?
I grew up in the suburbs of Philadelphia.
What's your specialty or area of expertise?
Family and community medicine. I am focused on reproductive health, immigrant health, and underserved communities.
What first inspired you to become a doctor?
I always considered becoming a doctor from a young age because I loved science and wanted to help people. After college, I taught seventh grade science in a public school in the Bronx, and saw in my students' lives how low income, limited access to healthy food and safe outdoor spaces, an under resourced education system, and physical health were all interconnected and impacted their ability to succeed. I also learned that I was terrible at managing a classroom of 30 adolescents. I went back to school to become a doctor who would provide care to families in underserved communities and advocate for policies that would end health care disparities.
What story about one of your patients most sticks with you?
I provide primary care at a clinic that focuses on care for Asian immigrants and refugees — every staff member speaks at least one Asian language and there is a greater understanding of Asian culture. One of my patients was a young Chinese female who had immigrated to the US with her husband in the past year. She had been excited to learn she was pregnant a few weeks prior but then learned at her routine ultrasound that her pregnancy did not have a heart beat. Unfortunately, miscarriages early in pregnancy are common. We reviewed her options, and she chose to have a procedure to remove the pregnancy. However, she was disappointed to hear that our clinic was not set up to do the procedure and would have to be referred elsewhere. She then asked if the procedure could be delayed until she could buy a plane ticket and go back to China, and ultimately, this is what she decided to do. I will never forget that underlying her question was a strong desire to be with her family during a difficult time but also a significant mistrust of a health care system that does not welcome immigrants.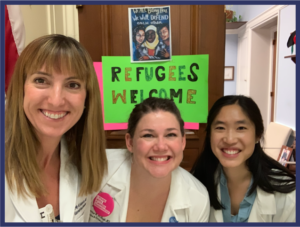 What current policy issue especially motivates you to be an advocate?
The proposed changes to the definition of Public Charge promotes fear among the immigrant community and further entrenches a divisive "us vs. them" mentality. I have patients who qualify for programs like Medicaid or food stamps but are not enrolling because they are afraid it will impact their future immigration status. They only come to our clinic and pay the sliding scale fee when they have symptoms they can't ignore and skip things like pap smears and contraception. Policies like these make our communities less healthy.
Who is your social justice hero?
My sister. She is a tireless activist, from union labor organizing to protesting wars, and currently, she is a family physician and abortion provider who speaks out against racism in our health care system. She is loving, but real—when we were growing up, she was the first person to tell me to "check my privilege" but then also kindly explain to me what that meant.