Where do you call home?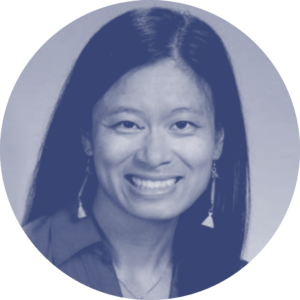 Seattle, WA
What's your specialty or area of expertise?
Obstetrics and gynecology with a focus on Complex Family Planning
What first inspired you to become a doctor?
When I was 16, my grandmother unexpectedly suffered a cerebral aneurysm and was hospitalized in the neurology intensive care unit. While the next few weeks were filled with sleepless nights for my family, we had an amazing medical team that brought my dearest Po Po to a full recovery. Several months later, she walked back into the unit with Chinese pastries for everyone to thank them for the lifesaving care she had received. This experience inspired me to become a doctor. I wanted to improve people's lives and give hope to their families just as this neurosurgeon and the rest of the medical team had done for our family.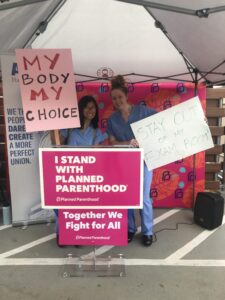 What advice do you have for medical students and residents wanting to incorporate advocacy into their day-to-day?
I would recommend speaking up for what you know is right and true. As a medical student and resident, you already have so much more medical knowledge than the general population and can shed light on issues that confuse the public or have been purposely misconstrued by the media. When I was a medical student, I testified against a sex-selective abortion ban because I knew that if I did not, no one would.
What current policy issue especially motivates you to be an advocate?
My personal and professional experiences in Louisiana made me realize the consequences of having limited access to the full spectrum of reproductive health care, including safe abortion and contraception. I witnessed firsthand biased prenatal counseling, lack of immediate postpartum contraception availability, and fear based tactics employed by abortion clinic protesters. The recent drastic abortion bans in the southern United States motivate me to keep on fighting for reproductive justice until it is a reality for all people regardless of their zip code, race or ethnicity, income level, insurance status, or any other factor.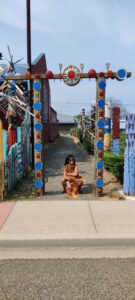 How have the events of the past few years shaped how you view being a physician advocate?
In the past few years, our country has had to confront oppression, inequality, and fear in ways we never thought we would. While some change has been productive and meaningful, unfortunately many events have further divided groups of people and made some especially resistant to change. As a physician advocate, I view my role as a mediator and a communicator. I aim to find common ground between groups who believe they are diametrically opposed to one another and help them envision a common goal.
What is bringing you joy these days?
The current light in my life is my golden retriever puppy, Ruby. She is smart, loyal, sweet, beautiful, and has a great sense of humor. She can always tell when I need some puppy kisses, a Zoom conference companion, or a warm, soft snuggle. She has definitely helped me keep up my physical and mental health.