Where do you call home?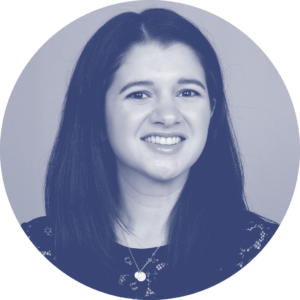 I was born and raised in Mesa, Arizona, but now claim the midwest as home.
What's your specialty or area of expertise?
I am an obstetrician-gynecologist specializing in family planning.
What first inspired you to become a doctor?
From a young age, I loved working with people–in fact, growing up, I volunteered many summers in a nursing home. My analytical mind was always drawn to the sciences, inspired by my mother, who works as an engineer. I particularly loved biology, and in college, passionately researched in a neuroscience lab. However, I found that I missed the day-to-day interactions of meeting people's needs in the moment, as I had volunteering–and so I found a home in medicine.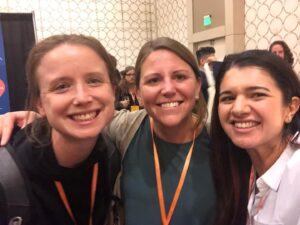 What advice do you have for medical students and residents wanting to incorporate advocacy into their day-to-day?
You don't always have to reinvent the wheel–find an interest group that cares about the same things that you do. They can be part of the medical school, or from the community–for instance, as a resident, I went to marches and events organized by NARAL and Planned Parenthood. And don't forget, advocating for your patients and co-workers is important too! Taking the extra mile to talk to an insurance company to get a patient the right medication, pointing out when someone on your team has been treated unfairly–it's all important.
What current policy issue especially motivates you to be an advocate?
I am interested in insurance reimbursement of contraception and abortion, and how that impacts access. Often, services aren't reimbursed at all, like immediate postpartum long-acting reversible contraceptives; but I have learned that sometimes, inadequate reimbursement is just as harmful, like abortion care. The health care of people capable of pregnancy is just as important as any other medical condition, and shouldn't have to be paid out of pocket!
How have the events of the past year shaped how you view being a physician advocate?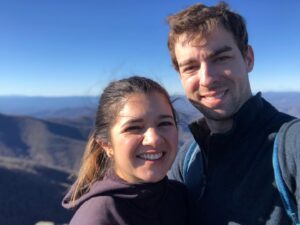 COVID-19 has put in new perspective the racial inequities built into our health care system, and gives fresh urgency for us to build something new. I continue to work towards improving maternal outcomes for minority women, which includes allowing people capable of pregnancy to determine when they want to be parents by increasing access to contraceptives and abortion.
What is bringing you joy these days?
My child and husband inspire me to work hard every day. Getting outdoors as much as I can reminds me it's OK to stand still for a moment. And I don't mind a good Netflix binge session!