What are your gender pronouns?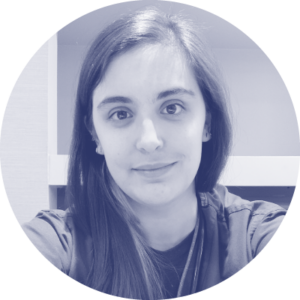 She/her/hers
Where are you from?
I grew up in Northern Virginia right outside of Washington, DC. My dad's family is originally from Panama, and I still have a lot of family there, including my parents who moved back after they retired.
What's your specialty or area of expertise?
I am a family physician, which means I get to see everyone including kids, adults, and elderly adults. I have a focus on reproductive health care at my practice.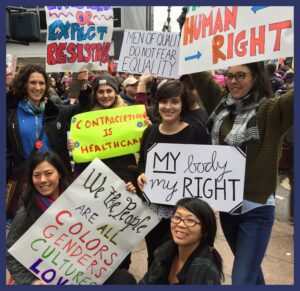 What first inspired you to become a doctor?
My interest in reproductive rights came first. I was teaching sex education to middle and high school students and trying to figure out the best way to be an advocate. I decided the ideal way to both advocate for and improve access to reproductive services would be providing them myself as a doctor.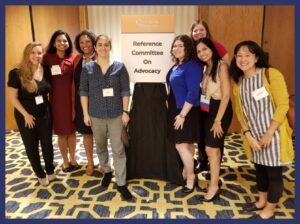 What current policy issue especially motivates you to be an advocate?
I wish I could point to one policy that inspires me to do this work. Unfortunately over the last few years there have been innumerable policies restricting peoples' rights to contraception, abortion, and reproductive health care services. Recent laws limiting abortion to less than 5 weeks (well before most people realize they are pregnant) are particularly frustrating, but any attack on reproductive health care is unacceptable.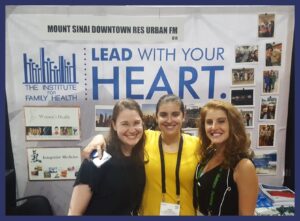 How do you practice self-care?
I love cooking, and I find it's the best way to unwind after a long or difficult day. For me cooking is a creative outlet. I like to work with my hands, and it's rewarding to enjoy the final product. I also love gardening, so I try to incorporate the foods and herbs I grow on my small New York City balcony into my meals as much as possible.
Who is your social justice hero?
I really like how social media is changing the way we can come together and fight for our freedoms. Recently I've been inspired by #ShoutYourAbortion project founded by Amelia Bonow, Lindy West, and Kimberly Morrison. Their hashtag has inspired a wide range of abortion stories from women across the country and the world. They hope to help dismantle the silence and shame that often surrounds abortion care, so that we can see the many real and normal faces of abortion.