What are your pronouns?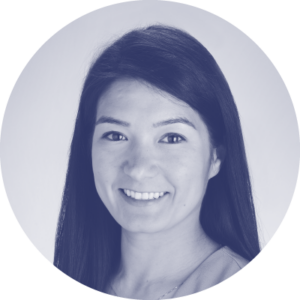 She/her/hers
Where are you from?
My hometown is Yorktown, Virginia. I currently live in Kansas City, Missouri.
What's your specialty or area of expertise?
Maternal fetal medicine.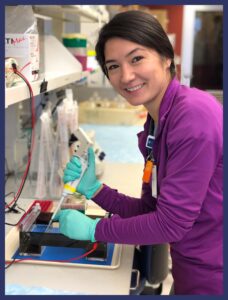 What first inspired you to become a doctor?
My parents are both medical researchers and, in a way, I grew up in their lab. My first pet was a ex-lab rabbit (named Bubba) that I convinced them to let me have after his experiments were finished. I loved working in their lab in between summers from college, but always felt that a piece was missing. So I started volunteering for a local free clinic, and found that using science to better peoples' lives was what I wanted to do for the rest of my life.
What current policy issue especially motivates you to be an advocate?
There are several, but the one that currently hits home the hardest is abortion access. I live in Missouri and practice in Kansas. The attacks on abortion access have hit my patients unfairly hard. Listening to their stories and navigating the obstacles in the way of evidence-based health care has made me determined to make sure their voices are heard.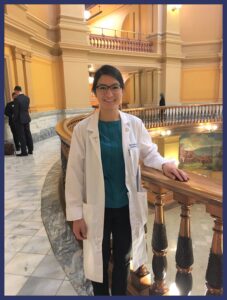 Who is your social justice hero?
My mother. When she was very young, her family (quite poor at the time) fled to Taiwan to escape communist China. She immigrated to the U.S. at age 18 to attend college. She went on to get her PhD and start her own biomedical company. She has multiple patents to her name and has created many jobs for other Americans. She has never forgotten her roots, and strongly advocates for and supports disenfranchised families, immigrants, and women. Heroism isn't just a one-time act, it's a lifetime of service to others.