Where do you call home?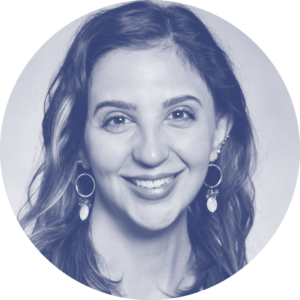 I am not sure I have a traditional place to call home. As a daughter of immigrants my homeland is somewhere across an ocean. My father is from Iran and my mother from Spain. I grew up in a trilingual home, three cultures (including American), and humble means. Having moved multiple times in my life I would say my home is when my family and I are together. I currently live in Tacoma, Washington.
What's your specialty or area of expertise?
I am a general obstetrician and gynecologist. I love all aspects of being an ob/gyn and this is my calling. I am so thankful to have the honor of working in this field. My other area of expertise is as an anti-oppression and social justice educator. I believe there is a natural merger of these two fields and have created trainings in my medical school, residency, and now within larger hospital systems and governing body organizations.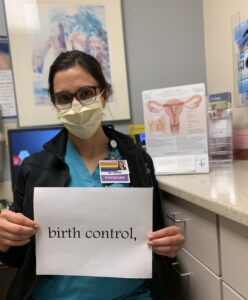 What first inspired you to become a doctor?
My journey to be a physician is rooted in my personal experiences with injustice and oppression. My focus is addressing maternal mortality, and in order to do this effectively I chose the path of public health in combination with medicine. I believe an anti-oppressive approach to maternal mortality and approaching the issues intersectionally will be what actually begins to change outcomes.
What advice do you have for medical students and residents wanting to incorporate advocacy into their day-to-day?
Advocacy can be as individual and as large as you'd like or can give. In training there is difficulty having the capacity to be an advocate all the time, and that's ok. If your work and interest in medicine is rooted in social justice, you are doing advocacy work daily. Keep the fire that brought you to medicine alive and find ways to come back to the work. It's waiting for you and needs you.
What current policy issue especially motivates you to be an advocate?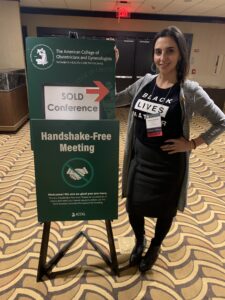 I personally try to do everything with an intersectional approach–and this includes the way in which I view policy issues. Many issues are interconnected, and I try to advocate universally for all people. The policy issues that particularly strike a chord are those that revolve around race, class, and reproductive rights. I also feel that policy issues that are inside of hospital systems and organizations are sometimes more accessible to approach and can have a wide-reaching impact and often find myself trying to highlight and address these issues.
How have the events of the past year shaped how you view being a physician advocate?
This past year has made it abundantly clear that not only is the work of anti-oppression and social justice incredibly important, but that disparities and the divide between privilege and oppression is growing rapidly and that the advocacy work needs to be done NOW, LOUDER, STRONGER. It has committed me more than ever to work towards social justice.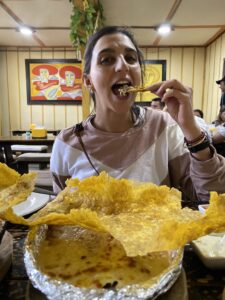 What is bringing you joy these days?
These days my joy has taken new forms. Keeping in touch with family and friends using technology, especially video chat has been an anchor for me. While travel isn't possible, the opportunities for outdoor excursions is so refreshing it creates a new appreciation for what is available nearby. I am perpetually thankful for my dog who constantly shows me the importance in life and the joy that can be had with the mundane.