What are your gender pronouns?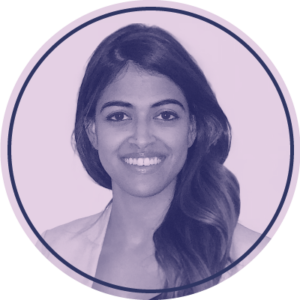 She/her
Where are you from?

Rock Hill, South Carolina
What's your specialty or area of expertise?

I am a family medicine physician, and I specialize in sexual and reproductive health–including abortion care–as well as HIV medicine and Gender Affirming Care.
What first inspired you to become a doctor?
My father emigrated from India in the 1970s with no money and a dream. He worked hard and became a physician–growing up I was able to witness his unparalleled work ethic and his genuine desire to help those in need. Whether it was a distant family member needing a roof over their head while finishing up college, or a patient who couldn't afford his medications, my father was eager to find solutions for them. While my father and I practice different types of medicine, I can say with confidence, that I am who I am, because of him. He truly is my hero.
What story about one of your patients most sticks with you?
I'll never forget when my patient who identifies as a transman came to see me for a medication abortion. He was using testosterone therapy for his medical transition and was never told that he could get pregnant despite not getting his periods. He also had never been asked "how" he was having sex (vaginal, anal, oral) or about his risk for HIV. His gender dysphoria (feelings of disconnect between what you feel your gender identity is versus your societally assigned gender) worsened because of the pregnancy, and it improved once he wasn't pregnant anymore. His case has inspired me to work towards educating both medical providers and patients about gender diversity and sexual risk counseling. Reproductive health does not always equal "women's health," and we as a medical community need to work towards moving away from that misconception.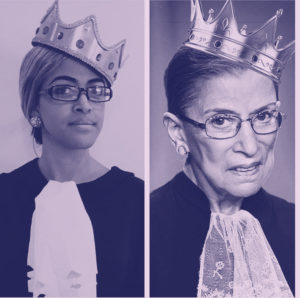 What current policy issue especially motivates you to be an advocate?
There are too many, especially right now! Lately, I have been focusing my attention on advocating for sexual and reproductive health access for ALL genders.
Who is your social justice hero?
RBG, DUH!! She constantly impresses me with her intelligence and courage to stand up for what is right. And at 85, she works out WAY more than I do.